This is a complete new interruption of the ffxiv samurai job Class
Samurai's and Exorcist Great Katana Via Spirit Blade no simple weaponsmith could forge. a weapon that not only cleave's the foe but cleanse the spirit. these weapons are known as "Katana" weapons that are made from spirits of mighty esper's and finest of metals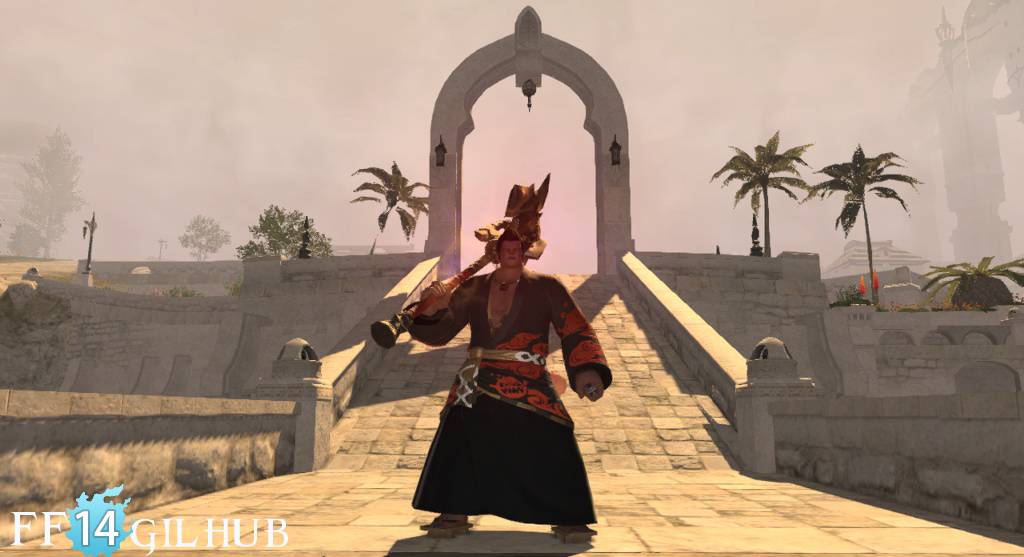 One Weapon is all it takes
Unlike other classes where you have many different weapons to choice from. you only have 1 from moment you start this class your katana levels with you. and you get to customize as you would your own appearance.
Complete Freedom too Customize your katana
When you level so does your katana. and stats on your weapon will too. at level 1 "Dex" will be already be on your weapon. watch also grow as you level
Then when reach lvl 5 stamina for free and a choice "Betweeen critical hit, Determination, Skill Speed" this continue to happen every 5 levels as well as increase over time.
This makes it one of cheapiest dps classes to play cause you have only one weapon
of course there gonna be merchant to buy it if you lost your current katana
Exorcist/Samurai Ability
Byakko's Talisman: Third Eye - Your weapon would emit a white Electric electric glow. when you use a skill it as 100% crit rate for next 3 skills you use
Suzaku's Talisman: Vermillion's Wing - your weapon would emit blue fire. is able to use your melee attacks into ranged ones from a distance by shooting small phoniex's like birds at your enemy
Genbu's Talisman: Snake of the deep - your weapon would emit a snake like finger made of water. your attacks poison the target dealing 10+ potency for 30 seconds this can stack up 5 times making it 50 potency
Seiryu Talisman: Azure Dragons - Your weapons would emit runic symbols that are azure you deal 50% more potency from melee attacks
Kouryu Talisman: Gold Dragon - Creates 4 copys of yourself that deal 50% the damage you do. have same hp and stats they last as long as your tp does or they die. while this is active all your actual combat will use your rotations on there target turning you making you deal ungodly amount of dps and can buy a healer time to raise if tanks dies sense monsters cant tell watch one is watch
While talisman's are active they drain TP per second i mean alot of it. won't be able to keep them active for long
Banish - Banish - Deal 150 Potency: Combo Action deals 300 Potency if an talisman is active. Consumes Talisman (this is a ranged attack)
Banish 2 - Deal 300 Potency combo action Deals 550 potency but consumes talisman upon use
(these probably only ranged attacks you have)
Every other attack they have melee attacks. that deal "Huge amount of damage"
Zengutzu - you grab your halt. you channel for about 5 seconds. then your charge your enemy lightening speed. and with one slice of your mighty sword Deal 1500 potency (if your attacked at any time this is disturbed)
You probably see highiest potency on attacks on dex based dps class
Reason why added Exorcist too the mix samurai we do not need another melee class that 10 button combo "hint dragoon" if they added Samurai it lack some elements that is required for melee dps. specially being able to pull monster having some sort of range ability is good idea. ninja has it dragoon has it . so this were exorcist comes in. only way ever see them adding "Banish" spell to this game is on Exocist class. but doesn't/
Good Anime watch they inspiration and characters
D-gray-man
Kandu Yu
Soul Eater
Black Star
alot of others
To me samurai class should be action packed dps. having amazing movement stick and and move.. using that movement and able dash to point a to point b while dealing high potency attacks. that can also be a con. constant sticking and moving before anyone says ninja. those little stabbers are not katana with picture katana I picture "Sephiroth"