There was an option to just Queue as whatever ffxiv class/role is needed
There would be a minor complication in that many duties have a minimum iLv requirement, and so any multi-role queue system would have to be coded to consider your gear levels, most likely using your gear sets. For example, if my gear sets went
1.BLM 230
2.SMN 225
3.DRK 210
4.PLD 215
5.WAR 210
6.AST 215
7.SCH 200
8.WHM 200
9.MCH 185
10.BRD 185
11.NIN 185
12.MNK 180
13.DRG 180
It would have to tell DR:Expert (200 requirement) something like "gear sets 1-8 okay; here are the roles for each gear set".
Alternatively (and preferably, I'd say), would be to designate a set of gear sets, maximum one per role, before you queue. So I might choose something like
Tank: None (perhaps I don't want to tank this roulette)
Healer: set 6
Ranged: set 1
Melee: none
to indicate that I would like to AST or BLM. This would require a far less complicated matching algorithm than the former system that just considers the whole set of gear sets.
And still another possible issue would be the ability that people currently have to cheat the iLv requirements by wearing inappropriate accessories (and it does happen -- I have seen on more than one occasion casters in all STR/DEX accessories or DoWs in all INT/MND accessories). While this has been an existing potential situation since the dawn of iLv requirements, a multi-role queue system would make it even more tempting and easier for people to assign gear inappropriately in order to get a shorter queue time, and so consideration would have to be given to locking accessories to their intended roles.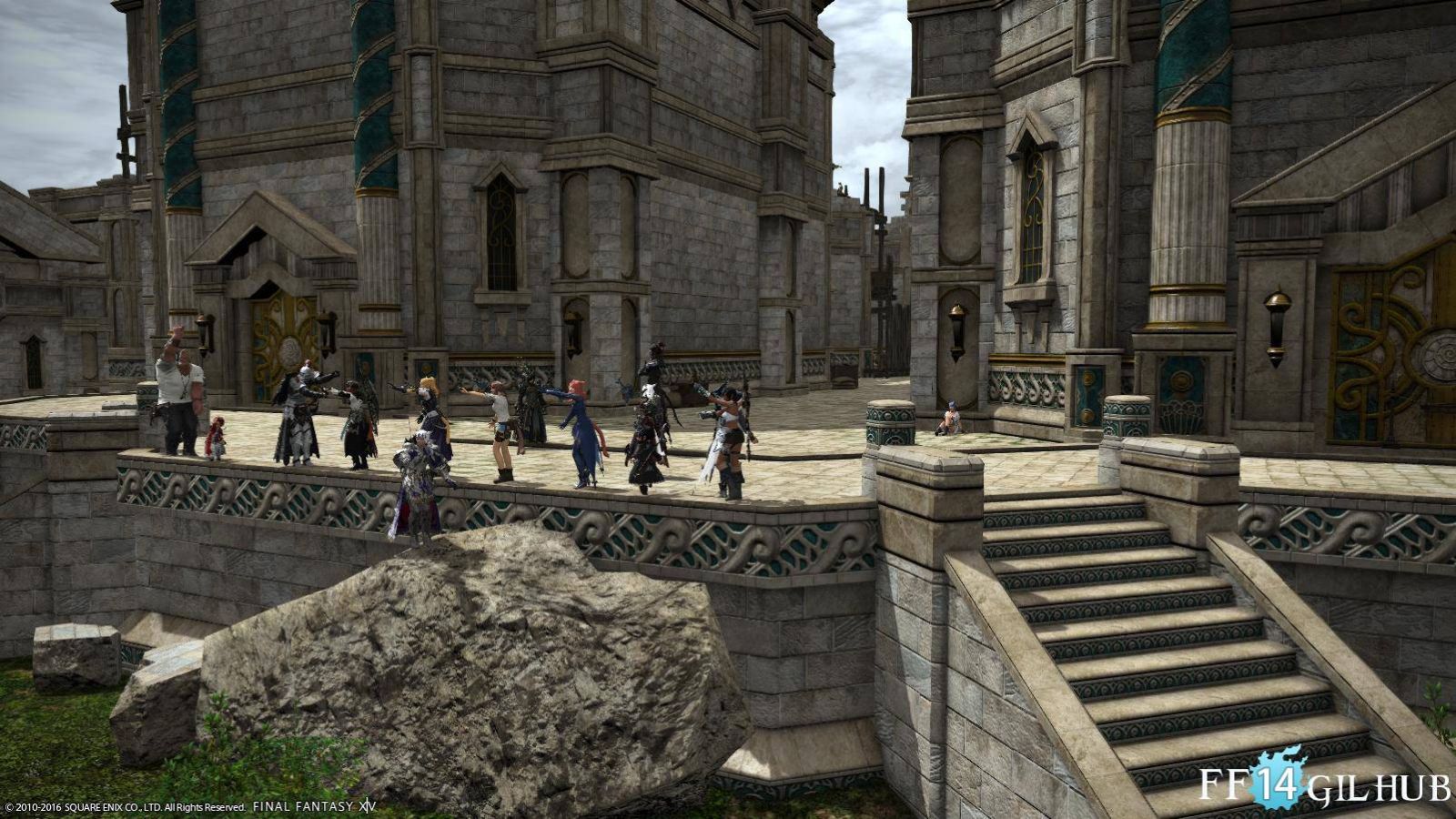 Another option:
Here's how I would implement it:
Allow queueing as multiple classes/jobs (not roles) at the same time.
The above should be limited to one job per sub-role (melee, magic, ranged, tank, healer).
If you queue in more than one job, the role that most fits the party you're joining will be chosen.
Example: If you queue as DRK, WHM, BRD, and DRG, and you're chosen to join a party consisting if 1 tank, 1 healer, and 1 mage, your queue will probably pop as DRG.
In order to join on multiple jobs, you have to register specific gearsets for each job into the DF.
If your registered gearset for a particular job doesn't meet the minimum ilvl requirement for the duty, then you may not queue to that duty as that job.
If you're not queueing on multiple jobs, you should be able to queue on your current job (only) based on the equipment you're currently wearing.
For more ffxiv class/role guides, please visit www.ff14gilhub.com where you can also find FFXIV Gil and power leveling service.