Starting Final Fantasy XIV Tanks FAQ
Hey guys, Tanks just starting out in dungeons. If you're just starting out I think it's a great place to start. If you think it can be improved at all please reply and and I'll pass it along!
http://www.ff14gilmall.com/news/final-fantasy-xiv-tanking-tips-for-dummies
1: A good point, though maybe a bit incorrectly worded. "Know the dungeon maps" makes me think of knowing the actual paths to take in dungeons, whereas in FFXIV it's more about knowing where to pull what pack of enemies. You usually learn this in the final pull of Sastasha, though, so it's sort of something you'll end up grasping one way or the other. Most dungeons (except Toto-Rak) are fairly linear, so you basically see one set of monsters, you pull em, you see another, you pull em, etc. etc.
2: This is mainly for low level dungeons, so I'd say it's a good tip for those starting out. Eventually AOE takes over for DPS and tanks, so marks will eventually become less useful. Before you get Butcher's Block/Rage of Halone, marks are a godsend, though.
3: Very important point. Nothing to really expand upon here.
4: You can't start dungeons until 15, so you don't really have a choice with this. A better tip would be "Do your level 15 class quest before starting dungeons" (it's where you get Tomahawk and Shield Lob from).
5: Yep. Practice makes perfect.
6: Thiiiiis is a bit misguided, though I think the author has the right idea. You don't want to be focused solely on dealing more damage, you want to be focused on gaining and maintaining enmity... however, to do this, you need to do as much damage to those enemies as you can. The only exception being Flash for PLD for AOE enmity, due to it not dealing damage but still increasing enmity. For example, early on for MRD, you want to keep up Maim, but only once you've gotten enough enmity on the target to allow you to not need ffxiv gil Skull Sunder for 3 GCDs (usually opening with offensive CDs and doing a few SS combos will make this happen). Stacking STR for damage also helps with enmity at lower levels, and at higher levels. While your primary focus should be having enough health to survive whatever you're tanking, your other focus should be dealing as much damage to enemies as possible to gain more threat.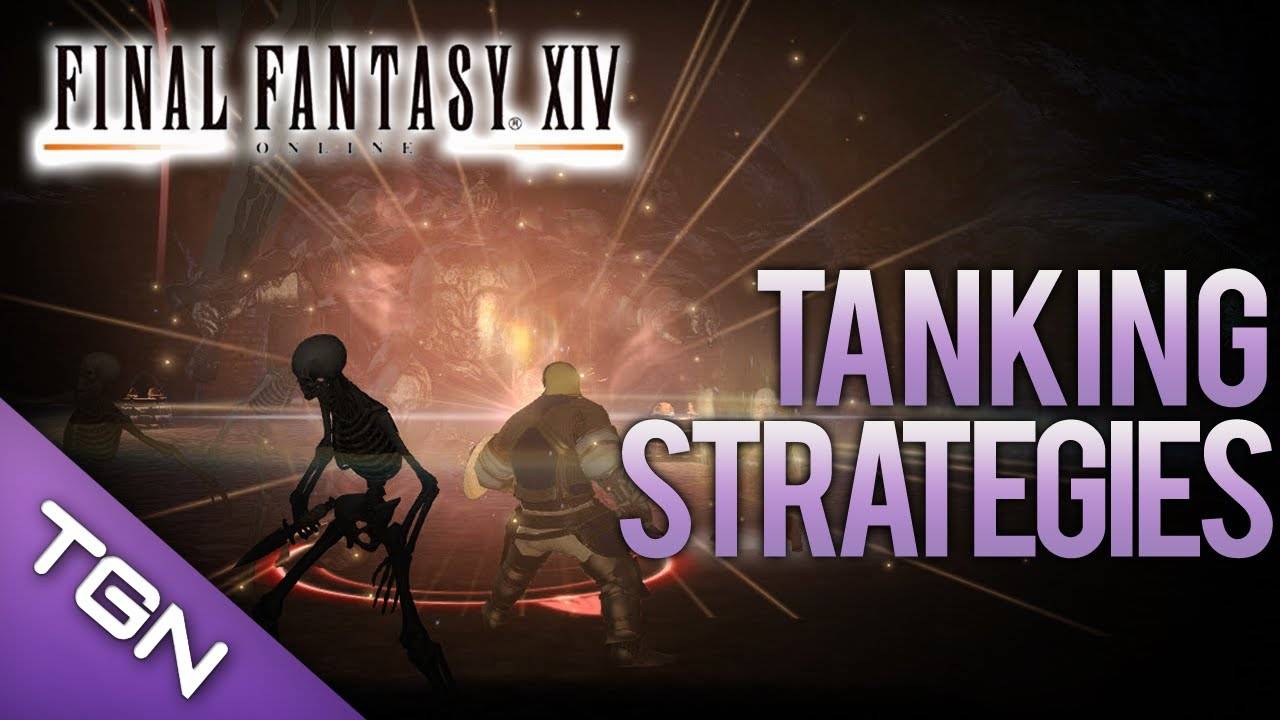 7: Definitely. While it's great to experience a dungeon the first time for yourself, a tank is usually expected to know the place inside and out before even stepping foot in there if you're going through DF. If you want to not watch videos, I recommend grouping up with 3 friends.
8: Trying new things is a very good thing to do as a tank, but there's obviously a limit to what you should be trying. Don't push your limits too much or you'll end up dead on the floor, along with everyone else in the party.
All in all, it's a pretty good starter guide. 6 should be better explained, or reworded in a way that... well, makes sense, but the rest of the points are basically fine as-is.