SCH T13 FFXIV tips
Hey all,
My static and I have just reached T13 and I am looking for some tips on the fight, focussing on P1 and 2 atm, as we have only done a few runs.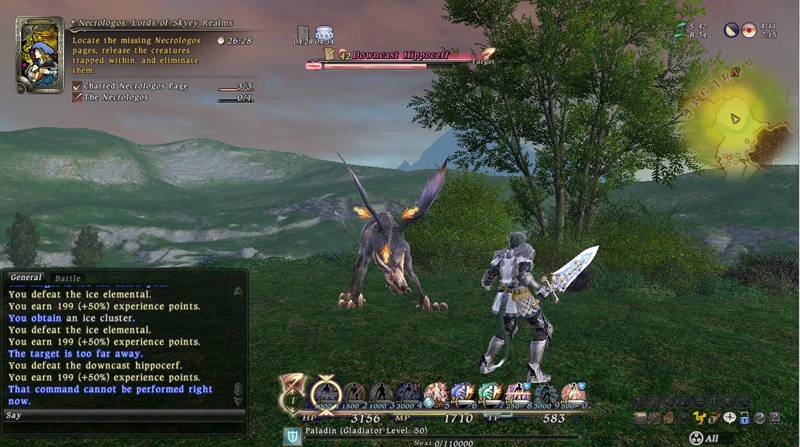 For Megaflare and the circles, I am throwing up Succor during the cast of Megaflare, then moving into position as necessary and putting Soil up in the middle, is this correct?
We have a healing priority set up for the ground aoe targets, so that bit is ok.
Any tips for this fight would be greatly appreciated.
Also, I have read that SCH DPS is very helpful. Which parts of the fight are good to DPS in?
Firstly - and this is important - the netcode of T13 is pretty messed from a SCH's point of view in that a lot of the mechanics snapshot your current status effects as soon as they start casting. This is true for Gigaflares for example. You have to have Galvanizes up before the cast even begins channeling, even if it lasts for like 7 seconds to finish casting. It won't do anything if your Succor gets applied roughly 4 seconds before impact, it has to be even before the cast starts. You might notice this when you heal people up and their Galvanizes still persist through impact with the damage having been taken. So basically, from a purely mitigational point of view, if you're late with mitigation and people survive - you might not need to bother with the Succor spam. Rather than that, though, take advantage of this knowledge.
For actual ffxiv tips, it depends on your group but I can tell you what I do for reference:
P1: Pre-adlo on the MT first, then pre-Succor on the group before the pull. It's important to do this in this order with at least 23 seconds left on Succor on the tank engaging the boss, as this way your Succor will be up for the first Megaflare set, even for those with the targeted icons on them. After the pull, I pretty much DPS full time up to the first Flatten combo. For this, you can Virus the Flatten + Flare Breath -combo if your group doesn't push the boss to Gigaflaring before the 3rd Megaflare set in P1. If the DPS is there, you need to omit the Virus and save it for the first Gigaflare. Pre-adlo the flatten, anyway.
After that, it's full time clericing again with manual Embrace spamming galore (as usual) until the Earthshakers. At that point me and the WHM both heal our own targets. Barring the Earthshaker heals, I am in full cleric again. For the upcoming Megaflare set, I do not Succor or Sacred Soil if everyone is topped (works if we're running with a MNK, even with basic low-6ks HP on clothies), but if we're running it MNKless, I Succor between Earthshakers and the Megaflares starting so that the Galvanizes are up timely and people are not too spread out to get shielded yet. I do not Soil in P1 but there's nothing wrong in mitigating to be safe, I guess. I toggle cleric off at the end of the 2nd Megaflare set when the WHM is AOE healing the raid and the tank is about to be Flare Breathed - at this point I make sure to keep them healthy enough, usually with one Adlo and a Lustrate if need be, then resuming full-time DPSing. When the Gigaflare starts casting at 76%ish, make sure you've Virused it and have Soil up if need be. For Succors, refer to the first part of this post with the mechanic snapshots.
When you are comfortable and geared you can pretty much DPS anywhere if you have the stacks for backup and spike heal/mitigate for a bit as needed. In progression and if being conservative, the best parts to dot are before Megaflare sets go out and before Earthshakers start channeling. Also, for the P2 transition, if you're tanking Bahamut in the north - try to have a stack up and refresh/even slightly clip your dots when Gigaflare is casting if you can, so you can Bane the first add that spawns.
P2: Full-time MT-healing with off-DPSing as much as possible. My WHM keeps the raid topped off through the Flare Stars and all raid wide damage, also healing the OT while the mini-adds are still up. I am 100% on the MT and healing them as needed, then DPSing. Spikes in healing requirements are a Flare Breath + AA combo in the beginning of a P2 rotation, then the mid-rotation Flatten + singular Flare Breath -combo. The former happens 2 AAs after Flare Star, with the latter happening 2 AAs after the former. You can soldier through and DPS through the whole phase if you're dexterous enough, with some stack backup if need be.
For the Megaflare combos in P2, I do not still Soil if we run it with a MNK, but I do Succor between mechanics if there is a tower in the stacked Megaflare group. That combo is always nasty. If we run the instance MNKless, I Soil right as Megaflares are about to start casting (also covering the MT conveniently) so that the Soil persists through not only the first stacked Megaflare set and the tower (if in the stacked group), but also Rage of Bahamut. Just trust your instincts with this one and observe - your luck with E4E procs, 100% Storm's Path uptime (which should be a given) etc. have an influence on how much you have to mitigate. Remember to keep the MT healthy through the singular Flare Breaths that happens as your WHM is AOE healing, after the Megaflare impacts and before Rage of Bahamut. When you push 51.9% and Gigaflare starts casting, Virus it, having anticipated it for the Succors so that you don't get fucked up by the snapshotting. Soil as well, of course.
I use Selene for both P1+P2 (and usually even beyond), but used Eos in P3 and P4 in progression. There's no merit in using Eos in P3 unless you need a DPS boost, as the phase is fully timed. We just are overly comfortable at this point.
If you want some P3+P4 tips ahead of time, just tell me.