Please abolish the DF lock in Heavensward's end game content
Anyone feels that SE should abolish the duty finder limitation for end game dungeons? For the past two months, I have been trying to clear T12 but there were just so few practice groups, and when I was able to join, by pressing refresh again and again on the party finder ("PF") during prime time, well, they are practice groups and clearing it seemed impossible, not because of the contents, but for the reasons below.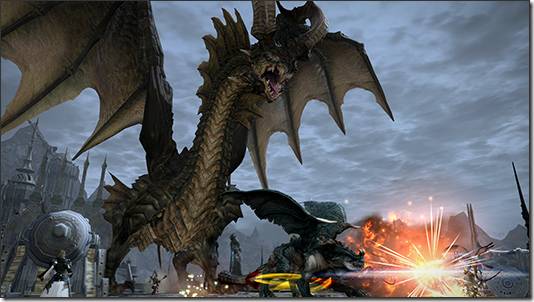 The problem with PF, at least on my server, is that it is basically divided into "cleared" or practice groups. Good luck if you don't clear within the first month, as people with statics or have otherwise cleared will almost never accept people who have not cleared in PFs. The world is forever divided, and as time goes by, practice groups become fewer and the chance you can clear with PF becomes even slimmer.
Wanna sneak into a 'cleared' group once you gathered enough experience? Oops, the group will be granted 100 soldiery points because someone hasn't cleared! No one will thank you for the 100 soldiery points but it becomes a noob indicator, despite that the only difference between the noob and the "cleared" guys is maybe the last 5%. Real noobs can usually be identified pretty quickly, so there is just no point of such indicator, whether it was what SE intended or not. If it were 100 poetics, at least those who have cleared MAY consider going along. But 100 soldiery is definitely just a "noob" indicator as discussed.
Despite how little chance I had to practise (esp as a blm whose position is usually filled up quickly), I treasured each time and became quite familiar with T12 but since I am forever stuck with seven other players who have not cleared (there are bound to be a couple of complete newbies who I once was), I just couldn't clear. And then 2.56 came yesterday - ONE TAKE PASS on Duty Finder (DF) without dying. Sure, echo helped, but in summary, the whole experience of finding a group for end game dungeon (before DF) is much more difficult than the content itself, for FFXIV players without a static group.
The weekly lock is totally fine - but please, please abolish the DF lock in Heavensward's end game content. IMO there is just no point not to allow everyone the same chance to clear, with or without a static group and regardless of at what point of time one decides to take on such content.
Even if they continue to implement this unnecessary DF lock, however, DF should be unlocked much much much earlier - I was very happy when I learnt that in 2.55 that DF is finally unlocked - but was quite angry after I learnt that I can only DF with a full team - this basically only caters for people who have already cleared, so they can form farm groups, but to players who are trying desperately to clear, that means nothing. I hope SE really hear this from non hardcore players like us and let those who do not have time to play like clockwork can still enjoy the end game contents. I was frustrated to a point in the past month or so that I almost wanted to unsubscribe (and I have been a subscriber since the beginning of 1.0) because I really found nothing to do after Zeta and not able to get a group to clear the Final Coil wore me down. I just wished they unlock end game contents to DF much sooner, if not abolishing the lock altogether in Heavensward. I truly hope.