Make some job or class for FFXIV
So you want to make some job or class for FFXIV. Seeking some dream to be envisioned within the game? Fan-friggin-tastic, BUT usually it requires more than just saying "I want it to do this" or "it should have this ability". A lot of the job concepts I've seen in these forums do that, but there is still either a good bit missing or a lot of issues with imbalance or drawbacks in other places. That's why for those who do find themselves wanting to create a concept for a new job or new class, I would like to introduce the ORMOA Method to allow for an easier process regardless of whether it's a combat job or if it's a non-combat class. Here's how it works: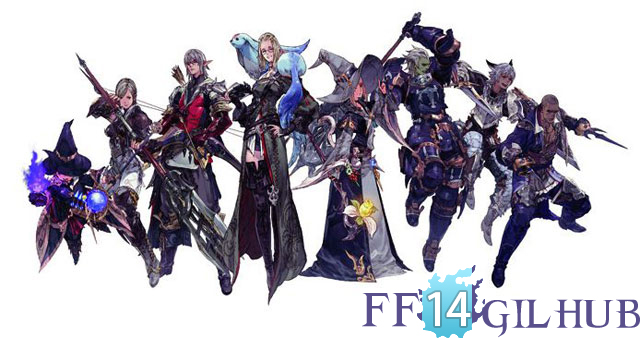 Origin
Ever see the job introductions on the FFXIV Armoury site and notice that a good portion of them start with some sort of location like Ul'dah for Paladin or Ishgard for Dragoon? That's because even the FFXIV devs started with this step. Every class and every job in the game has to have that raison d'être, and this is established through the origin. Without this adherence to game lore, then there's no point in having it in the game. The origin of any class or job in this case answers two questions: "where is it from?" and "why is it a thing?", but other questions regarding finer details like why it uses a specific piece of gear that it does or anything else involving the story of the class or job can be answered here as well (and probably should). The most important part of this is to have it work with the game's lore, so it helps to know more about that aspect, especially about lands that have been only mentioned but not yet seen.
Role
Is it a tank? Is it a healer? Is it melee or ranged DPS? Does it have extra support benefit, or is it just full-bore assault? Is it a crafter? Is it a gatherer? This is where all that is determined. If it's a combat role, then the amount of support ability is has is taken into account as well as where it fits in the TDH trinity (since there aren't any plans for hybrid jobs currently, don't plan for them). If it's a crafter, then role would be if it's more gear-based or more item-based (consumables, etc.). If it's a gatherer, then role would be what crafting classes would it be of use to.
Mechanics
This is primarily an overview of the class or job and how it works. Fortunately crafters and gatherers are on the same boats, so not that much detail is needed for them. Combat jobs require a bit more detail, mainly in how they work in combat. Is it a dot specialist? Quick hitter? Heavy hitter? If it's a tank, what is its unique mitigation (i.e. block rate for pallies, health/self-heals for warrior, magic damage reduction for dark knight)? If it's a healer, what sort of unique gimmicks does it have for healing (extra heals and healing power for white mage, absorption effects and extra damage for scholar, quick heals and buffs for astrologian)? Do they use predominantly TP, MP, a mix of both, or a use of both with a preference for one? All of that is factored in for the development of job mechanics.
Outfitting
What sort of gear does it use? What is its weapon? What kind of armor does it wear? What is its primary stat? Once again, much easier to figure out for crafters or gatherers, but something combat jobs will require more detail with. Any lore established in the Origin can help in this part as well.
Abilities
Where Mechanics deals with how the class or job works with itself, abilities are how the class or job works with the environment. Thankfully, not as much as you'd think since every class and job follow a particular ability template for their role and sometimes have a baseline toolkit to serve that purpose. Find the pattern for a class or job of the same role as the one you're creating, and you have an easy means of setting up abilities you want to see implemented. Don't worry though: if SE has no shame in taking the same concepts and slapping on a fresh coat of paint (see white mage and astrologian or paladin and dark knight), then you shouldn't either. The most important parts of this are ability balance and following the Role's common template along with adhering to whatever you established for the Mechanics.