I see a negative trend happening in Final Fantasy XIV
So, I've been meaning to make this thread for a while now, because I see a negative trend happening in Final Fantasy XIV. The game enjoyed a great start, and still owns a special place of my heart. But lately it's been impacted with poor decisions. I think most of my irritations as of lately have been because of a disregard of what makes a game fun. This in favor of systems that make the player keep playing, thus monetizing mostly every component of the game. In my opinion this could lead to a severe downfall of subscriptions sooner or later. Allow me to elaborate.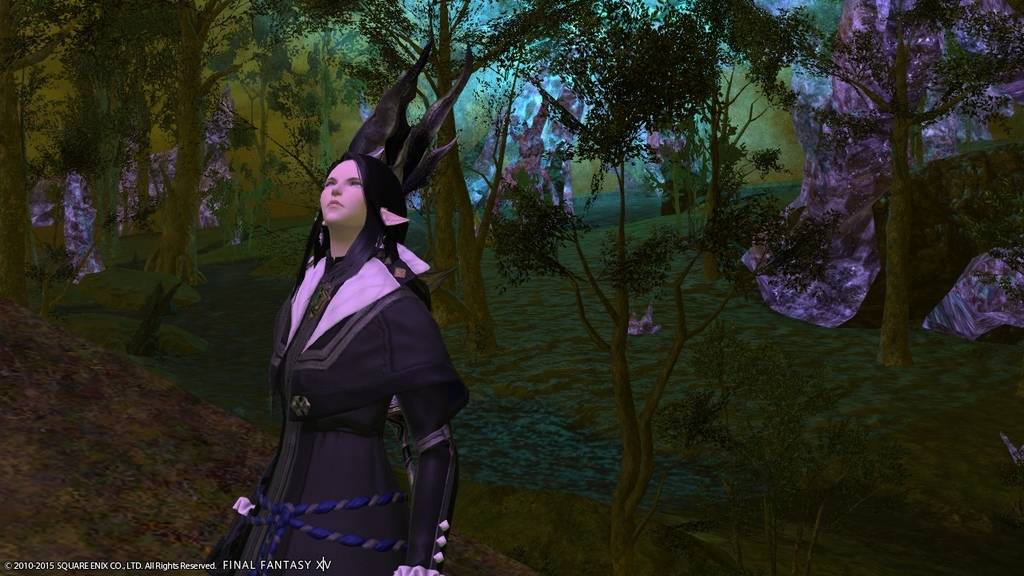 I'd like to separate the game content into three categories.
You have raiding content, whether hardcore, casual or newbie level. I mean people that play dungeons, are focused on gear progression, grind out tomes and/or maybe hone their skills in endgame content.
The gathering/crafting content of this game is mostly down to crafters/gatherers. Although some stuff like material gathering and doing timeworn maps probably also fall under this category.
Lastly, there's the amusement content. You could say the sightseeing log, Triple Triad, Chocobo races etcetera, all fall under this category. This is where the biggest problem is in my opinion.
The sightseeing log was a big waste for the team. They crafted a masterplan and eventually nobody cared to do it. They made some great spots and lore surrounding it, but you had to grind them out. The content was supposed to be fun, but they made it like a job you had to commit to only to get a title and a subpar minion. I'm glad the figures showed this to be one of the least popular minions. It was that bad.
Then we got Triple Triad. I doubt scarcely anyone has cleared his/her card list. I used to play triple triad for hours on end in FFVIII and every time I replay the game, I lose so much time on this. In FFXIV I gave up after having spent 70k on Gold packs and not getting anything new. I grinded like a full month for that. I gave up on it, because playing it was no fun. You actually got something out of Triple Triad in FFVIII. Items, or new cards that would stack. I know this isn't a good option because of economic reasons, but getting MGP and a 0.001% chance at a rare card sure didn't cut it. Also, why was the 30/60 card choice limit applied? I get sick cards and can't use them on npc's who have WAY better cards than me? The only reason I can think of is to drag out the content more. Well, this content too is dragged out to be a chore, and not fun like the potential it didn't live up to.
Not to start on the Chocobo racing, the poorly constructed Jumbo cactpot, the nonsensical minigames in the Gold Saucer content and all the non-delivered promises.
The game has a severe lacking on the single-player amusement gameplay. Where do I go, or what do I do when I'm not raiding or gathering/crafting? I mean, currently I'm trying to do some unsynced solo stuff, but that will run dry soon enough. Currently it's like the game is pushing a big plate saying: "YOU MUST PLAY THIS GAME" in my face even for the light-hearted content.
I would have loved platforming puzzles. To clear them, to clear them on high-score time, to do them while constantly doing 360's with every jump. Not because if I clear them 500 times, I get some glamour. Not because I only get 5 allowances each day, so I'd HAVE to do the same content for 100 days before I get a glamour. I hated high lvl roulette when it gave the weekly capped tomes. I love doing those same solo dungeons now because I don't HAVE to, And I'm getting some great desynth gear to boot. We are in desperate need of cool, relaxed, rewarding, unpressured content to clear out minds on the gear grinds this game needs us to do. Everything is big grind now, not everything has to be a big grind for a game to be successful and sustainable.
(Side note: the team also needs to stop making skimpy outfits all the time. Seriously, 70% of the glamours is either bathing suits, summer tops, skimpy dresses, amulets or Taffeta stuff)