I also have no idea if this is the final build for Au'Ra ffxiv character models
Female Au'Ras look too different?
The hook
With the benchmark being released not even 24hrs ago, I have become worried of what is to come for Heavensward. More specifically the large influx of female Au'Ra race changes
Female Au'Ras look so different that they are too similar.
Crazy right? but let me fortify the topic of this thread.
Like other races currently in the game, customization enables you to create cool, cute, beautiful, and elegant characters. However, every races, and their genders look similar enough to themselves that you can branch of specific differences to make your character unique. Kind of like human beings how someone from the East alongside someone from the West can differ in looks but still share the facial similarities a human.
Going straight to the point from now on (The jugular's exposed!)
Female Au'Ra faces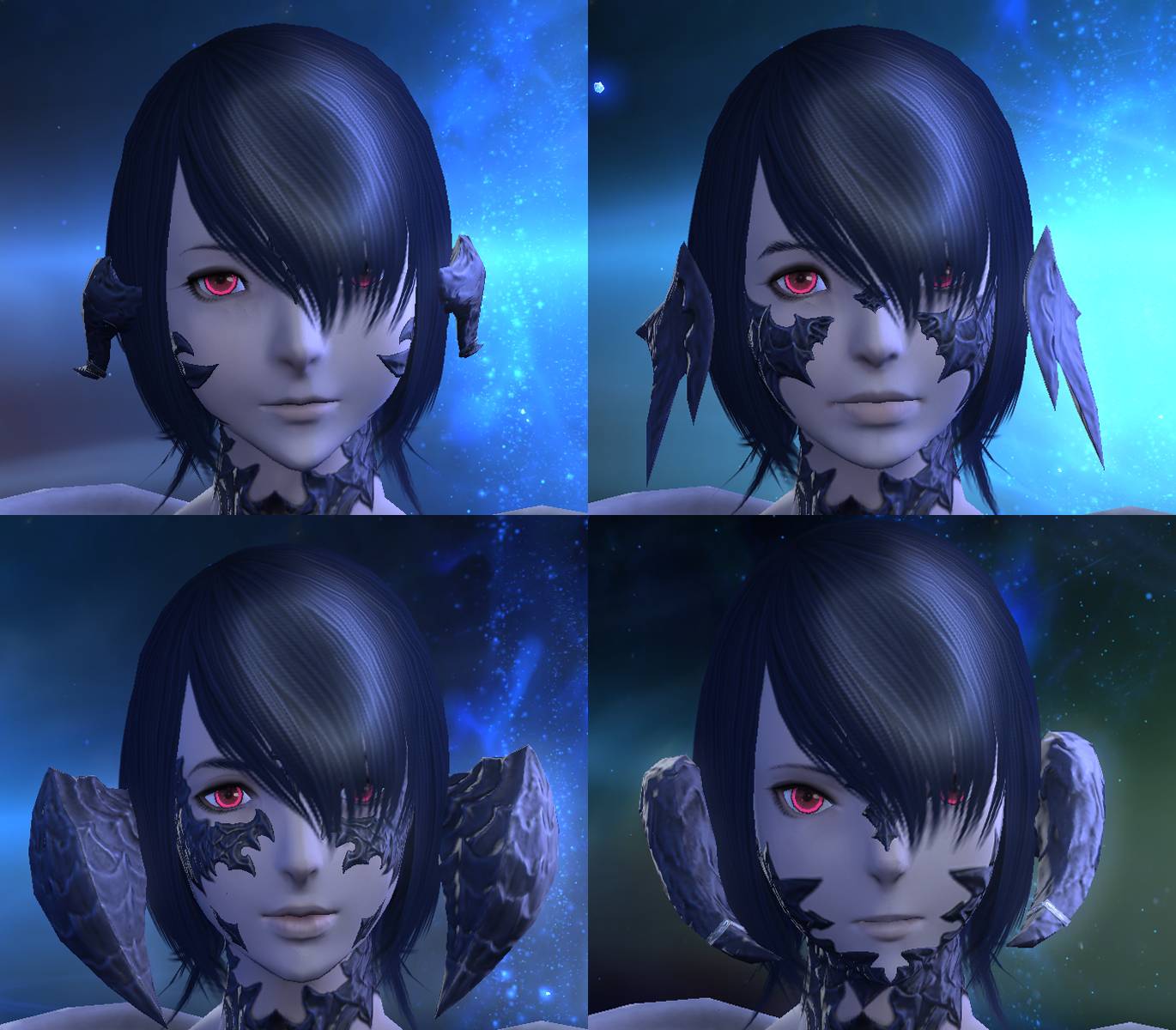 Male Au'Ra faces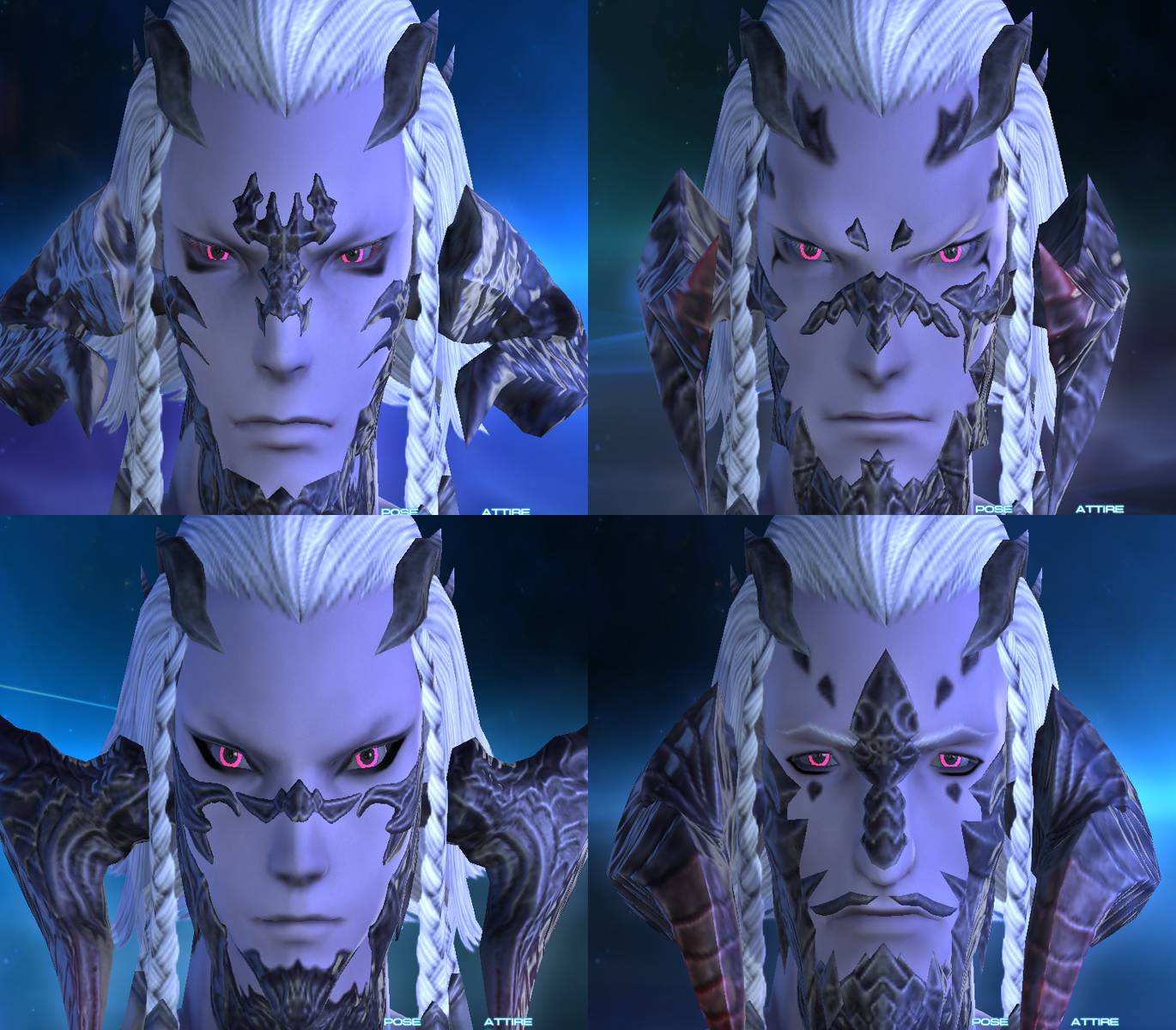 Female Mi'qote faces as an example for current faces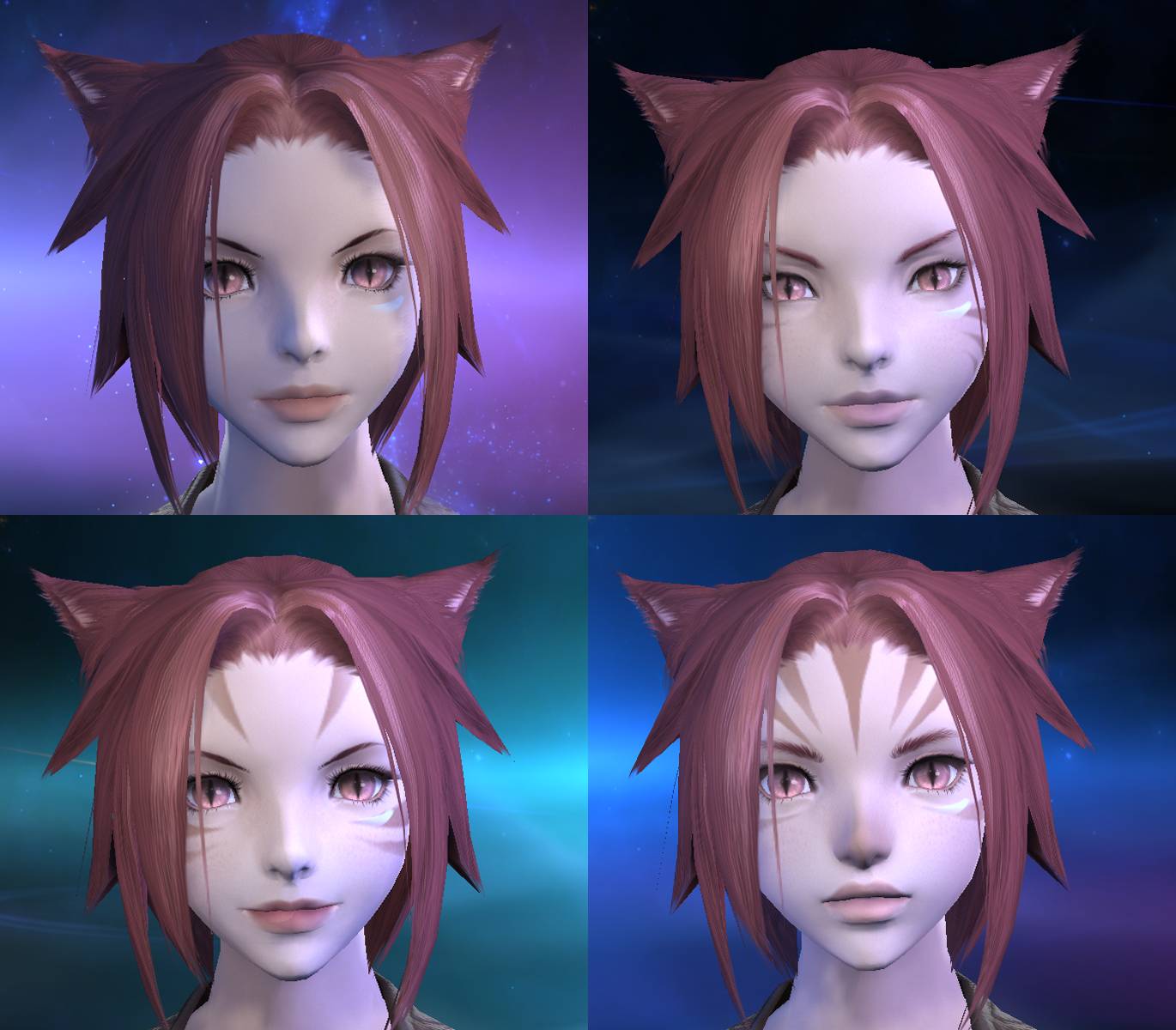 Faces are in order from 1-4.
This is where the facial differences create this huge gap of dissimilarity, essentially creating a mini-race for each Female Au'Ra face.
Male Au'Ra: see the similarities between 1 and 3, 1 and 2, and, 2 and 4.
Female Mi'qote: see similarities between 1 and 3, 1 and 4, and 3 and 4. 2 being the outlier, making Face no. 2 the most complex and cat-like. They similarities provide enough ground to conclude those faces belong to 1 race; 1 gender.
I point at the Female Au'Ra faces and see no differences between the 4 faces. 2 and 3 being slightly similar but nothing astonishingly close. They are so different it's like looking at separate races. Female Au'Ras look so different that they are too similar
If you chose an Au'Ra with Face no.4 you are now classified as a Face no.4 Au'Ra; every other player choosing Au'Ra Face no.4 will be the same because the facial structure, and customization within(mouth, nose, eyes, scales) those faces are so stiff.
Their faces look too different from one another and customizing a face still yields looks like the original.
I'm reluctant to do a race change in fear of looking like everyone else who chose the face I picked. I also have no idea if this is the Final Fantasy XIV build for Au'Ra character models and/or if they are gonna get ffxiv gil revamped slightly.