Final Fantasy XIV Melee DPS
Arcanist -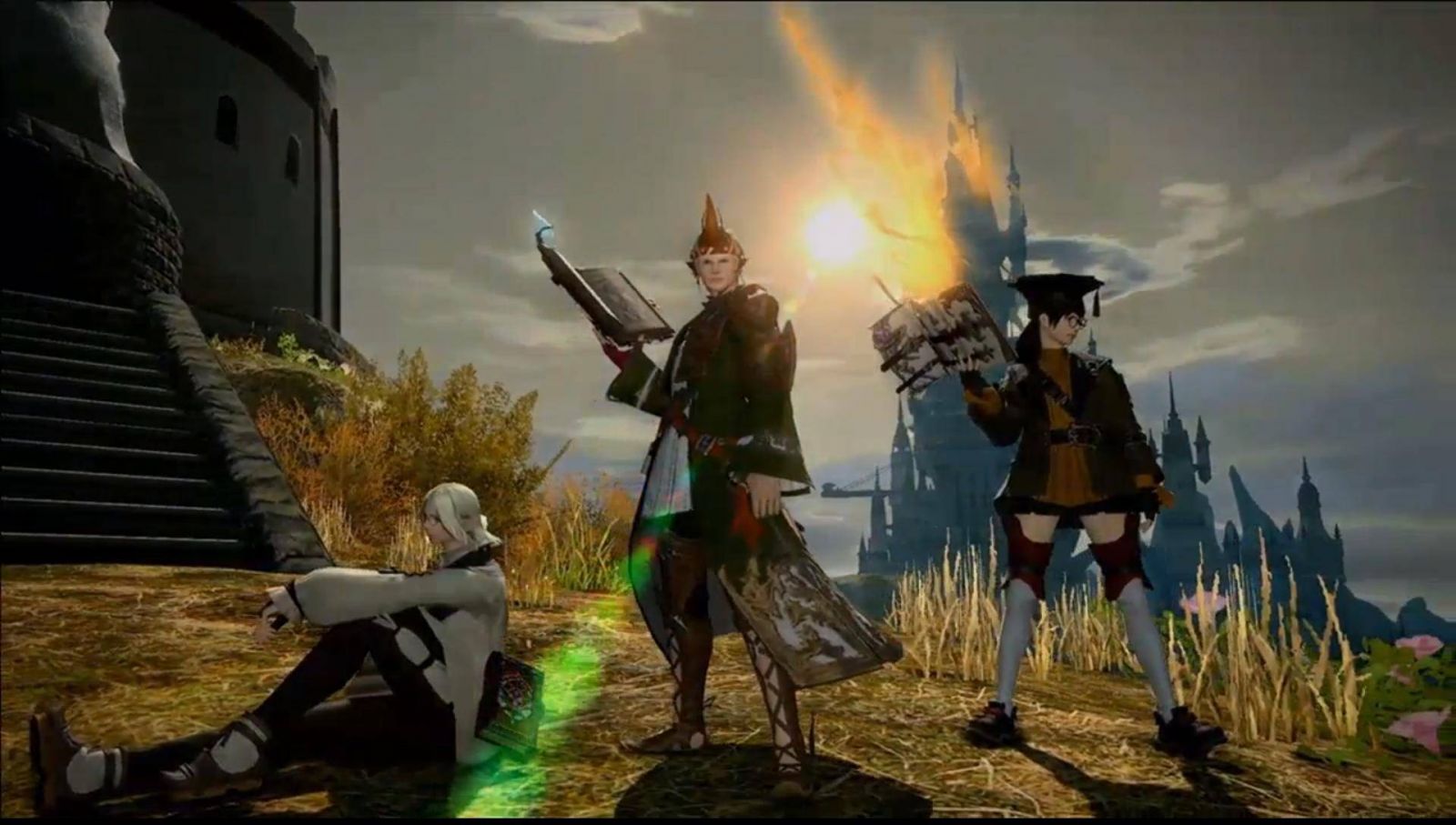 Ruin III - 160-210 potency damage - additional effect: silence 1 second (cool-down 30 seconds) (debatable if it has a cast time or not i think it shouldn't) do think does need a cool-down cause this hits one hits hard compared to the other two (why does it have 1 second silence well cause its high mp cost disturbed ability use)
Bio III - 50 potency for 45 seconds (high duration high damage dot) down side (omg the mp cost). this is longest and most damaging dot you have. nothing . not something you should randomly Spam either. the mp cost is massive more then holys and reason is this. ((another good thing is bio 3 doesn't trigger global cool-down of any of your abilities or does it have a cast time))
Bane - Remove's the the cap on amount of target's it can hit with your dot's
Summoner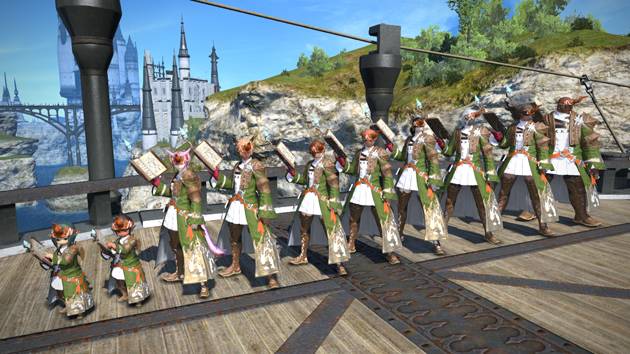 Levithan Egi - Melee DPS
Dread Tide - very liner aoe that is used twice - for this fully function as so post too you need to "place" leviathan either on side's of the enemies or either facing or behind. in away this attack hits twice once in and on the way back dealing 105 potency in and out dealing 210 potency damage. --line aoe--
this attack is very liner-boomerang like attack damage is split in between 2 attacks but requires the summoner to think before using it . otherwise deals good aoe damage
Grand Fall - for this too work properly leviathan needs too be"placed properly" . he slam his body on ground sending waterly wave's in all directions at point blank range. this deal 170 potency by knocking them up into the air then on ground. and gives them 40% heavy status for 3 seconds
Veil of the Whorl - Grants a random player "Reflect" for 6-9 seconds
Rule ->
Reflect can be placed on friend or foe alike (too stop them from being healed getting a buff that you don't want them to have or stop an a enemy from using a powerful single target attack on a team mage
Reflect will cause that ability to bounce off on random enemy or allie reserve effect you wanted it too have
Reflect can only reflect single ability once afterwards the buff is consumed. you cannot reflect multipliable abilities only one
Reflect - doesn't effect attacks in melee or point blank range (this is its weakness) . reflect does not effect aoe spells.
Finally Boss Ultimates. limit breaks powerful attacks other wise wipe the party reflect wont effect
Aqua Breath - is its basic attack however its aoe it deals 80 potency cleave-attack - yeah not that impressive deals same damage as ruin
Leviathan (enkindle) - Tsunami - summons a whirl-pool at leviathan's location this will suck-up all monsters caught up in its pbaoe radius and stack on leviathans location. (this ability little more range then holy/flare its unnoticeable) what this does it place's all monsters tight compact. easier to bane and aggro
+ shadowflare + Leviathans(enkindle) + bane-tri-disaster
Leviathan is awesome at kiting and well being annoyingly awesome at keeping things under control while offering high aoe "splash damage"
water-splash damage (get it) or cleave