FINAL FANTASY XIV Jobs and Locations
That's more or less why they called the first set the Jobs of Eld. They are specific manifestations of an art (more powerful and focused than the basic classes of combat) made famous in specific times and places throughout the tumultuous periods of history.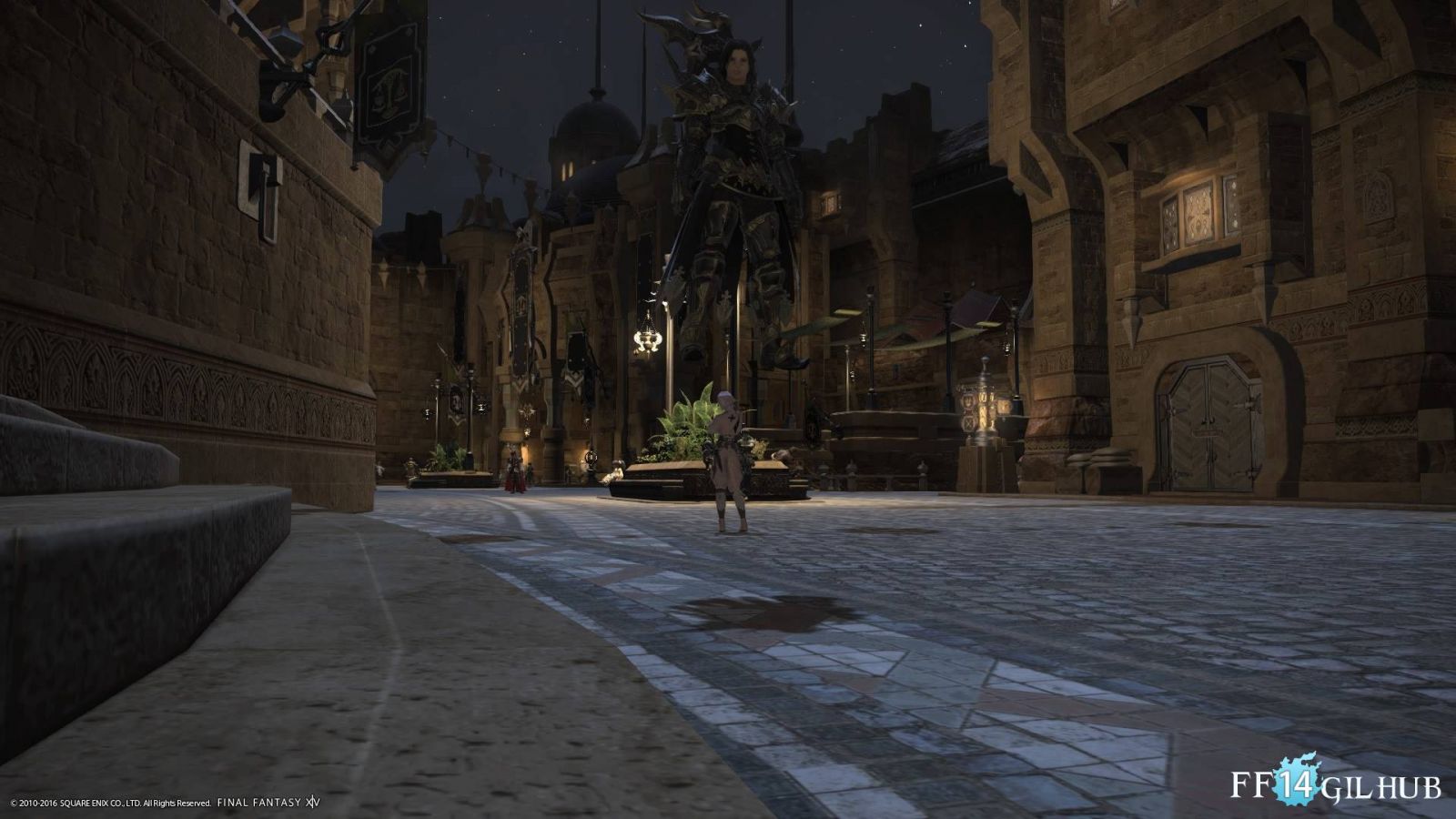 Long-form
Most of them rose in fame about 500 years ago and fell out of favor (for one reason or another) by the time of the Calamity, only to be resurrected right beforehand. Of the original jobs that break this convention, Dragoon is older, Black Mage is older with a more recent revival, and White Mage is older with a revival right around the same time as the others were in vogue.
Not all new jobs will conform to that, though.
Warrior - Sixth Astral Era; Roegadyn axemanship honed to suit the Hellsguard tribes of the Farreach
Paladin - Sixth Astral Era; Swordsman knights of honor protecting the Sultan(a) of Ul'dah
Monk - Sixth Astral Era; Pugilist skills honed by religious discipline in Ala Mhigo
Dragoon - Sixth Astral Era; Lancer, dragonslayer knights of honor protecting Ishgard from Nidhogg's horde
Bard - Sixth Astral Era; Morale-boosting Archers of Gridania made famous by the Autumn War
White Mage - Fifth Astral Era; Inherited from Amdapor through communion with the Elementals using modern conjury (linked to Gridania)
Black Mage - Fifth Astral Era; Inherited from Mhach (adopted from Shatotto's studies), revived a century ago by a Thaumaturge
New jobs in A Realm Reborn don't have a real pattern aside from that they ended up rising in post-Calamity Eorzea.
Summoner - Third Astral Era; Inherited from Allag, cobbled back together using modern Arcanism, tomestones, and guesswork.
Scholar - Fifth Astral Era; Inerited from Nym, cobbled back together using modern Arcanism and knowledge found in its ruins.
Ninja - Sixth? Astral Era; Inerited from the Far East, popular in Doma (not originating there); Blended with of the ex-Thieves of Limsa Lominsa.
Note that these explanations are bare bones. Some of the connections run even deeper. For example, modern Ul'dahn Thaumaturgy itself is inherited from the Mhachi by way of surviving mages building Belah'dia.
The new jobs are Ishgardian (with one notable caveat)
Astrologian - Sixth? Astral Era; A Sharlayan art, watered down in Ishgard but making a resurgence (with resistance from both sides)
Machinist - Seventh Astral Era; A new art combining modern Eorzean machinery via the Garlond Ironworks and the Lominsan Musketeer
Dark Knight - Those who embrace the inner darkness to protect the downtrodden from abuses of power even by the pious clergy
That's also not to say that similar skills didn't exist beforehand, just not in that particular style.
Allag had "conjurers", though they weren't much like the Gelmorran/Gridanian ones.
Only after writing all of this do I realize that Limsa has no job to be proud of; it has a lot of classes that branch out and become things prized by other nations.
Though I suppose that's one of the minor pitfalls of having a franchise that needs to distill combat roles down to cool names, but where each installment demands unique lore for those common words: overlap. In the end, Thancred is as much a BRD as Louisoix is a SCH, or the lancers and pugilists on the Bloodsands of the Coliseum are GLAs. Bards, scholars, gladiators ... dancers, thieves, and engineers, these are all still things in every era. When a job gets the same name, we just have to remember where the lines are.