Final Fantasy XIV Crack Theory
Here is my crack theory, not about what the 2nd job will be but the number of jobs we will get in 4.0 (take this with a grain of salt):
Red Mage will not be one of the two Stormblood jobs we get for 4.0, it will be added to ARR when 4.0 launches.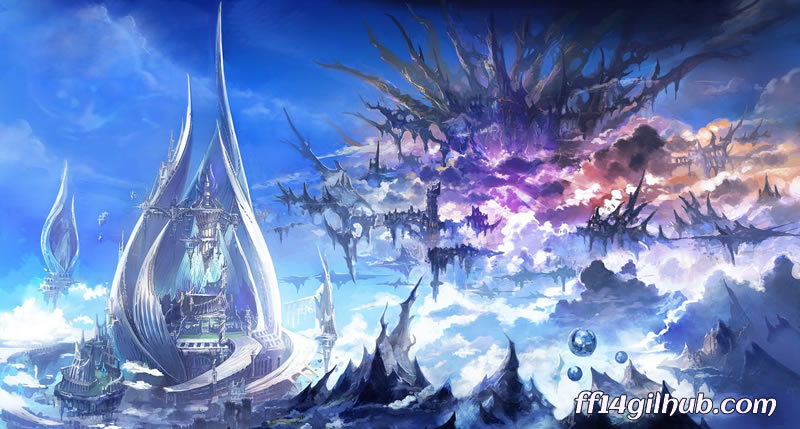 Think about it:
-Its been confirmed that you can unlock it in a ARR area (which area has not been specified yet).
-It looks like nothing we've seen attached to Ala Mhigo. When deciding HW jobs, the devs originally though of adding Samurai as the tank but couldn't get it to fit in HW from a lore and visual standpoint. Why would they throw all those points away for the next expansion unless it wasn't going to be in the expansion.
-Red Mage is the last of the original six classes from the original Final Fantasy to get added to this game. Warrior, Monk, White mage, and Black Mage have been here since before 2.0's launch, and Rogue and Ninja are Thief and were added in 2.4. It would make sense that they would want to add one of the original 6 FF classes as a job in ARR.
-Only getting 2 jobs, with the second most likely being another DPS, would be really bad for queuing times, even if people don't want to switch to one of them as a main, people will still want to at least try them out. There's no way SE couldn't have foreseen this being a problem.
-We had zero hints at Astrologian when it was revealed shown at the European FanFest after Machinist. We got a Batman shirt for Dark Knight and a 007 shirt for Machinist. So the idea of them not hinting at a third job is not a crazy stretch, just a normal stretch. :-D
-SE's NA twitter account deleted a tweet revealing Red Mage as one of the two Stormblood jobs when it was first announced at the JP Fanfest. It was later replaced with a tweet saying it was just one of the new jobs being added to Stormblood.
Again, this is crack theory and I don't even believe it, I just thought it was an interesting idea. >w>
Also, I am totally in the Astrologian = Time Mage camp. >w>
It already has Disable and Gravity, two spells that are generally in the Time Magic category.
Arrow = Haste
Stella = Slow
Celestial Opposition= Stop
Diurnal Aspected Benefic and Helios = Regen (in some games, it's under Time Magic)
You can also use the orbit and rotation of celestial bodies and constellations to tell time.