Final Fantasy XIV 3.3 Patch - This problem needs to be fixed
First issue is player housing. Something needs to be done, because you have done nothing. You have only repeated the same issue patch after patch. Not only this but you have fueled this mistake by dropping the prices of housing meaning more people who do not even try are able to buy them. Meaning you increased the demand without the supply. You need to ether to increase the amount of housing based around your subscription count records or you need to drop your over glorified idea of a housing market and think of creative ideas to solve this problem.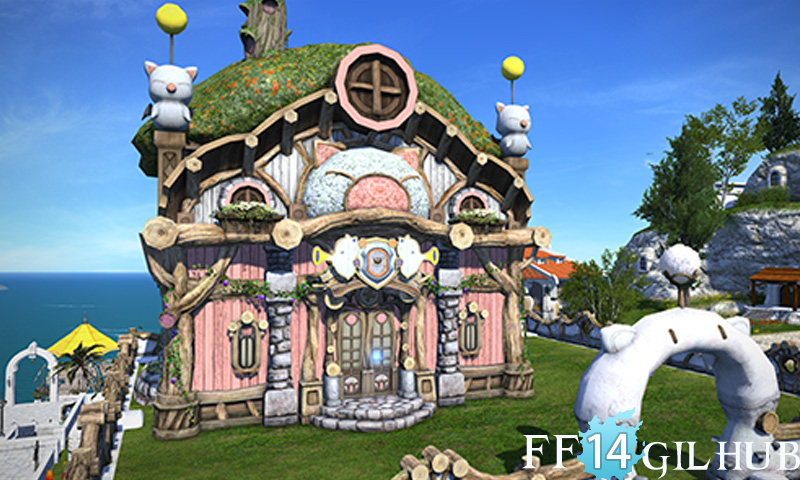 Second problem. Lacking meaningful high priced items to spend FFXIV Gil on once you reach a certain threshold. After you reach a over 100,mil FFXIV Gil there is nothing to buy that can even dent that pocket. The solution use to be to buy a house. That was the biggest dent you could do. It could be items, or other things. If someone can make 25mil a day. There needs to be things down the line to balance that.
Solutions: I am not a man to moan and gripe without offering what i can brainstorm up for advice, and i /beckon any others that see these problems to join the process down below, and offer meaningful ideas to help the people at Sqaure Enix choose an idea that would solve this problem that fits their values on the game.
Solution to problem #1: To solve the housing problem is simple i feel. It is more costly in terms of irl configurations, however this is what we pay sub for. First thing is to only allow visible houses in wards to be bought by a free company. Free companies are social groups and need to interact without the need of loading screens exc. They would be able to make better use of the open world space better than the independent players. The second thing is to make each, and every "player" house instanced. Completely separate from the ward but yet still connected. Existing houses would have to be converted however is not impossible to do that while leaving people's decorations and lot locations in tact. Let me explain. First thing is to paint you a picture of what you already know. Free company rooms.
Each player has there own. It is instanced, and it is within a house in a ward. You can go in and out of the instance. Now lets bring that back a little. What item does every house have in front of it? A sign. That sign is used for buying selling a showing the owner of the property. It can be used for more. Think of the sign as a free company room door. Interacting with it if you chose that lot to be your player house would take you into your property a instanced lot. There would be a loading line in the entry way of the border of the property. Walking through that line would take you back outside to the normal ward. Out of the instance. Inside of you property. On the edges of the fence line invisible walls would have to be placed. The instance of the lot would be the size of that lot. You can use a decorated ward as a backdrop/skybox so you can still see everything. That way any players can freely pick their lot location and buy it.
They can go into that housing lot and like a free company room. No body's house conflicts with there own. How would a ward be populated? Free company's. If a free company buys that land. That they would be able to build in the open world part of that lot. It would appear in the open world part of that lot. Independent players would still be able to go and click the sign to enter their private instance.
If a player has a spouse he/she can go up the sign and click on a tag example [Spouse: John Henry] to enter the house of their spouse. Players on you friends list would be qualified to enter as well just replaced spouse with friend on the tag. The independent player would be able to lock it so people of the friends list could not enter.
That is just one way to solve the housing problem.
Problem #2: Create an alternative currency system. Or use the existing crysta system in place. 50,000,000 Final Fantasy XIV Gil or Zgil could equal X amount of crysta. Once you convert your ff14 gil it can not be converted back. You can not use the crysta earned for subscription. You could however use it to buy a cash shop mount or item. That way it does not get in the way with your main revenue, but it gives players that play the game that are vets in it and make in game money a way to reach those mounts and items without spending extra irl money. It would work great because the items would retain the same value and not be touched by in game market item drops and cuts. It would maintain the same base price and give people that have too much ffxiv gil to spend on. It's completely optional. The only flaw in this system is if the market on a server crashes and does not rebound. That means the set price could be too high unless the set price is regulated within each server.