Final Fantasy XIV (FFXIV, FF14) Twelveswood
It's a little bit more than that though. As adventurers we're given certain freedoms not enjoyed by 'regular' people - permission to travel freely across national borders is one. Also a big distinction needs to be made between us and the refugees.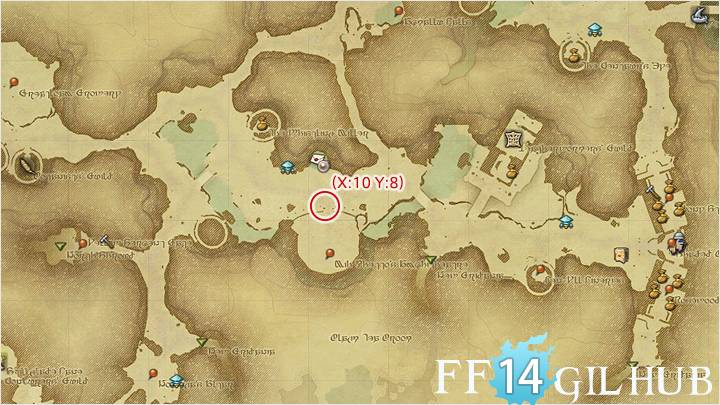 As adventurers we're not actually 'setting up shop and staying there', we're pledging allegiance to that city (in this case, Gridania) and doing work for them, but apart from staying in the Inn Room we're pretty much transient and are not actually settling in the forest - wherever we stay we're already using pre-made facilities (even private player housing is mentioned by npcs as being already "granted permission" by the elementals). The refugees on the other hand, want to settle in the forest, they want to make homes for themselves, to set up farms and industries, and most of all, make use of the forest's stretched resources without regard for the deeper implications.
As fair and understandable as that is, the forest is still recovering from the Calamity and is already stressed as it is, people from other lands usually do not share the Gridanians' pro-environmental stance, regarding it as just one more annoying layer of red-tape they have to negotiate and instead having a certain consumerist "we see we take" attitude, something the elementals frown upon and are very much trying to prevent.
So yeah, basically as adventurers it's sort of handwaved that "we are already cleared with the elementals to come and go in the forest as we're helping Gridania and by extension the elementals" as why we can enter the Black Shroud while refugees can't. It does seem cold and cruel, but then, that is nature for you.
Don't be so quick to judge it as "oh it's an evil cult brainwashing everyone!" though - yes some of it is exaggerated a bit, but the fact remains that the elementals are real, the forest is theirs, and Gridania's harsh, xenophobic policies are the price they pay for being allowed to settle in the forest (remember, the elementals actually drove the Ixal out because they angered them). Those which transgress on the elementals will not only risk their own lives, but the lives of everyone in Gridania.
It should also be noted that the elementals don't just exist in the Black Shroud either, they exist everywhere in Hydaelyn, in every rock, stream, hill and the air you breath. They are just more potent and powerful in the Black Shroud than anywhere else though for some reason. The main problem is the elementals are not mortal beings, they are beings of pure aether, who have a will beyond mortal comprehension. Mortal ideas and concepts such as good and evil are not applicable to them, and likewise the thoughts and will of the elementals can come across to mortals as downright alien at times. It's an uneasy balance that the people of Gridania struggle to maintain, made worse by the destruction wrought by the Calamity.
Stay with www.ff14gilhub.com for more Twelveswood guides, gameplay tips and tricks, cheap FFXIV Gil and power leveling service.