Final Fantasy 14 Heavy Armored/Melee DPS Samurai
Heavy Armored/Melee DPS
That's right. this class main should be this. but by no means will they be tanking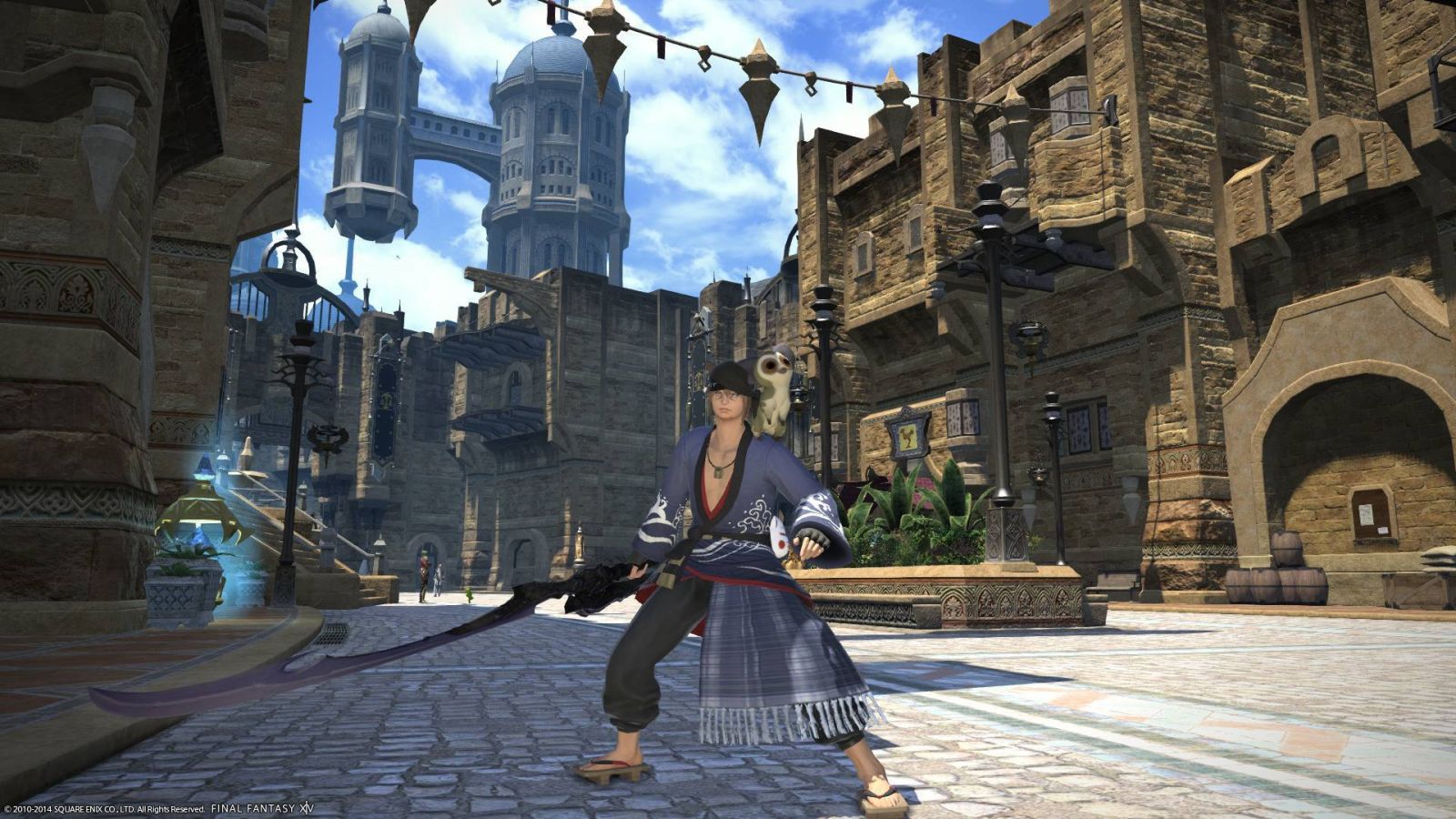 Different the other All Classes
Samurai's attack's are broken into two catagories Kendo and Bushido
Kendo are attack's and don't cost tp instead they give you tp (Mostly all Kendo Attacks you learn as ronin as well as few buffs)
Bushido is extremely powerful attack's that pierce through enemies defensive's and cost great deal of TP to use. Samurai! has very powerful aoe' attack's and Bishido attack have 100% critical strike rate but attack cost around 500-800 tp to use.
Kendo It cost's nothing. deals decent single target damage. require's good combo's get good amount of TP. note your also a Melee DPS/Support hybrid so you can place debuffs or dots that benefit your other team.
TP Bar
TP Bar doesn't regan stays at 0 until you use kendo move's this what make's this class different then other melee dps. they have use kendo rotations earn there TP they need to use Bushido. it does take bit of ronin rotations get the need to go in Bushido. Bushido is the samurai's burst mode watch is epicly awesome
Samurai Function is "Trash-Cleaner somewhat like the blackmage" they do decent single target damage but the exile at cleaning aid's also have great mobility on battlefield
Classic Final Fantasy Feel Killing monsters with samurai they look like they were sliced in two and break apart in cherry blossum's before departing
Some Ability Concepts
Killer Instinct - While this is active samurai tempts too intimate there opponents with fear making them more acceptable too missing and takings critical's not by just you everyone in the party
Requirements
Must have had max level character already. you must of defeated Gilgamesh in all encounters
WeaponTwo-Handed Katana - ((all Katana's have armor-preicing) meaning heavily armored foe's they deal double the damage too
Kendo Abilities
Magic Break - Combo - 3 move's that need to be used together to apply magic break debuff on the target meaning take double the damage from a magical source. last 10 seconds has 1 min cool-down
Armor Break - Combo- 4 Moves (they cannot miss) all attacks must hit. for the armor break debuff to be active this increase skill based abilities damage by a lot last only 10 seconds has 1 min cool-down
Mental Break - PvP ( Reduces All Healing by 65%) this ability requires 3 combo technique in kendo.
Kendo's damage isn't very high compared to other melee class. should be worried about is bushido when have enough tp too preform bishudo
Bushido DMG IS INSANE it always crits never miss's and hits it can hit like a trunk depending on amount of tp your using for these skills. they have no status effects. just prue raw. massive damage. "Boom" easy 3-4k damage spread along numberious monsters just not spam able