ffxiv update patch 3.55a is slated to be released on Feb. 28
The new "Final Fantasy XIV" update patch is scheduled to be released next week. The new update patch is tagged as patch 3.55a and is slated to be released on Feb. 28.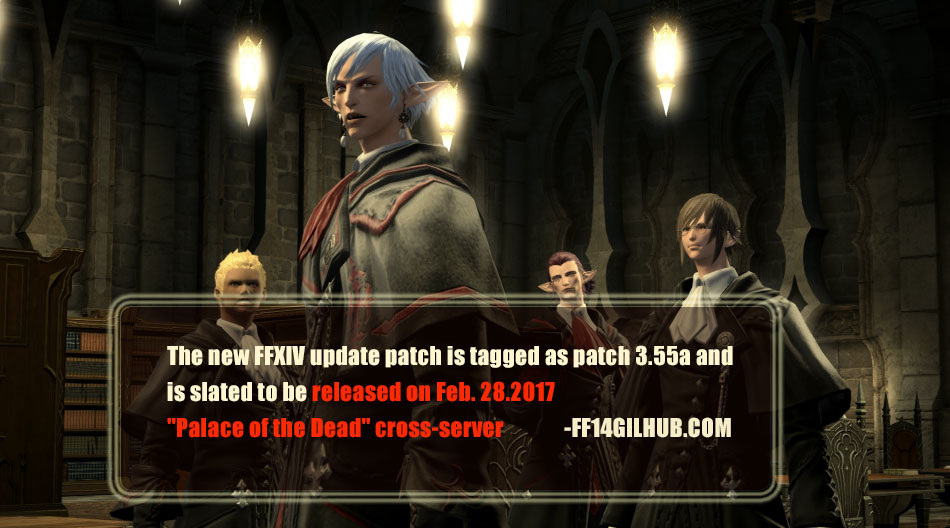 Naoki Yoshida, director and producer of the hit RPG revealed during the "FFXIV" Fan Festival in Frankfurt, Germany that the "Final Fantasy XIV" patch 3.55a is scheduled to be released on Feb. 28. Yoshida gave this statement during the Letter from the Producer Live segment of the Fan Festival.
The update patch is given the name 3.55a because the "FFXIV" development team has discovered a bug in a new raid within Diadem. This is why patch 3.55a will be followed a week after by "FFXIV" patch 3.55b that is scheduled to be released between March 7-14.
Aside from the already announced inclusions of the "Final Fantasy XIV" Patch 3.55a, Yoshida also revealed other information about the future of the RPG during the Fan Festival. Included in the "FFXIV" patch 3.55a is the final Anima weapon story quest.Anima Weapons are the level 60 Relic Weapons for Heavensward. Released in patch 3.15, players do not need to complete the level 50 Relic Weapon or Zodiac Weapon quest chains to unlock the Anima Weapon quest chain. Players who have obtained the Zodiac Zeta Weapons will have an advantage with the first step of Anima Weapon quest chain. The advantages are not job specific. For example, if you have obtained the WAR Zeta weapon you will have an advantage with the DRK anima weapon.
According to DualShockers, Yoshida will be speaking with the development team to implement the character creation option, particularly for more body options that fans of the game wanted to have. However, no timeline have been mentioned as to when the option will be released or if the feature will really be considered.
The RPG director and producer will also talk to the "Final Fantasy XIV" team for the possibility of developing rhythm games and implement it in the Gold Saucer. Also, the "FF14" development team reportedly wants to implement features that will further emphasize the racial identities of the character, this may include race-specific hairstyles.
According to Yoshida, the team is also working on "Palace of the Dead" cross-server. The Palace of the Dead is an ever-changing dungeon whose architecture is never quite the same each time players enter to explore its depths. All players will begin at level one, and only by fighting the enemies within will they be able to gain the strength and experience needed to reach the final floor. For those stout-hearted adventurers who have decided to take the plunge: be sure to ready your aetherpool armor and arms because in this spectral labyrinth, it may be your only hope of making it out in one piece.