ff14gilhub: FFXIV: WAR is the Hardest Tank
You can't say that things are non-issues or easy and then go on to specify that you're basing such assessments on a very low performance standard.
Is it easy to be bad at your job? Yea. It's easy to be bad at any job. If all you want from your job is to get by, then all the tanks are easy to play. The skill-floor for tanking is very low by design.
But, if you want more, WAR is the hardest tank to play at a high level. The reason is because of how complete the WAR skill-set is. The result is summarized in the current tanking meta where min-maxing is about meeting the survivability thresholds and then contributing as much DPS as possible.
All tanks essentially have a shared resource between their offensive and defensive capabilities. As a PLD, you can't be in Sword Oath and Shield Oath at the same time. You can't have the Rage of Halone debuff up if you are only using Royal Authority. As a DRK, you can't have Grit up and not have Grit up at the same time. You can't Blood Weapon with Grit on. You can't Dark Arts everything all the time.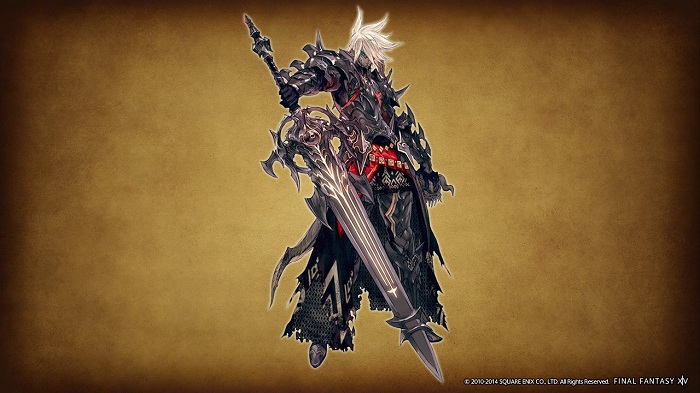 In order to maximize your DPS, you have to make defensive sacrifices. In order to maximize your survivability, you have to make offensive sacrifices.
And, of the tanks, WAR has the most nuance in playing within that balance of offense and defense because of how well their skill-set connects the two things. For example, on PLD or DRK, if you are sitting on your defensive cool-downs long enough to lose an activation, it's not really a big deal if you didn't need them. For WARs, it's a different story because of their stack management and skill synergy.
For WAR, if you are sitting on Raw Intuition or Vengeance for long enough to lose an activation, you are losing stacks. If you use Berserk, Raw Intuition, or Vengeance actively but do so while at max stacks, you are also wasting stacks. But, If you sit on Berserk for too long, you lose effective up-time. At the same time, if you use Berserk off-CD without proper planning, you will mess up your combo-finisher / stack spender usage within your 9 GCD window. If you line up Blood Bath with your Berserk windows, you are also losing survivability due to your loss in damage.
And once you have worked out all your stack management, you then have to properly plan your stack usage. For every Inner Beast you use, you lose the better damage (and sometimes even better survivability) from Fell Cleave or Decimate. So, it goes back to the meta where you only want to use Inner Beast when you absolutely have to and want to push DPS otherwise. And, if you need to save stacks to Inner Beast an upcoming tank buster, every stack builder you use while sitting on 5 stacks is a wasted stack you could avoid by tweaking your earlier GCD usage.
So, in order to be a good WAR, you really need to be good with long-term resource and overall GCD planning. DRK also has their own resource management to deal with but theirs is much more in the moment and they have less stuff to micro-manage.
Anyone are welcomed to redistribute, copy, quote, reference or perform content in this site, if and only if he/she attributed the work