Did Yoshida went a bit too far by cloning WoW?
Dont get me wrong the old version was, especially at beta and release, not that good.
So this thread here isnt a "in the past was all better"-thread.
And the graphics engine was not optimised for an MMOrpg (i think it could only render at around 30-50 players at a time) as it was the crystals tools Engine from Final Fantasy XIII. The server structures have been a complete mess, especially at release, in the end they patched it and made it slightly better.
Then Yoshi P. came around at made it much better. they added lots of content like the classic jobs and all.
What i liked about the older version was that it had an openworld, though it had huge openworld maps and wasnt less theme park alike.. i liked it slightly better. It felt so real, it had way better weather mechanics and i liked to hold on for a second to just enjoy the surroundings. Today i just walk through the environments just to get the next quest. I dont really bother about the environment because for me the special feeling about it in comparison to before is kind of lost for me..
I cant describe it, but they also changed the perspective behind the character. before it played more like you are playing actually a Final Fantasy and not an MMO/WoW.
Not to talk about the better animations it had.
What i liked also more that there was more classic group play. today you wont find many big groups doing guildleves together, instead you walk anonymously in random groups over FATE's and zerg some stuff down. Which isnt that much fun for me.
The battle system was slow yes, but for me it was much more like a Final Fantasy should be... it had a TP bar etc. and now what we got is a very standardized, frequently used standard combat system which estimatically 90% of the MMorpg's these days are using. The only good thing about it is the limit break system to me.
I liked Final Fantasy XIV quiet much because it felt like Final Fantasy XI.. but obviously its not what the mainstream attracts that much. Now we have instances over instances, itemlevel spirals.
And nowdays it looks more than AION/WOW than Final Fantasy if you ask me.
And After (which is more like AION/WOW to me):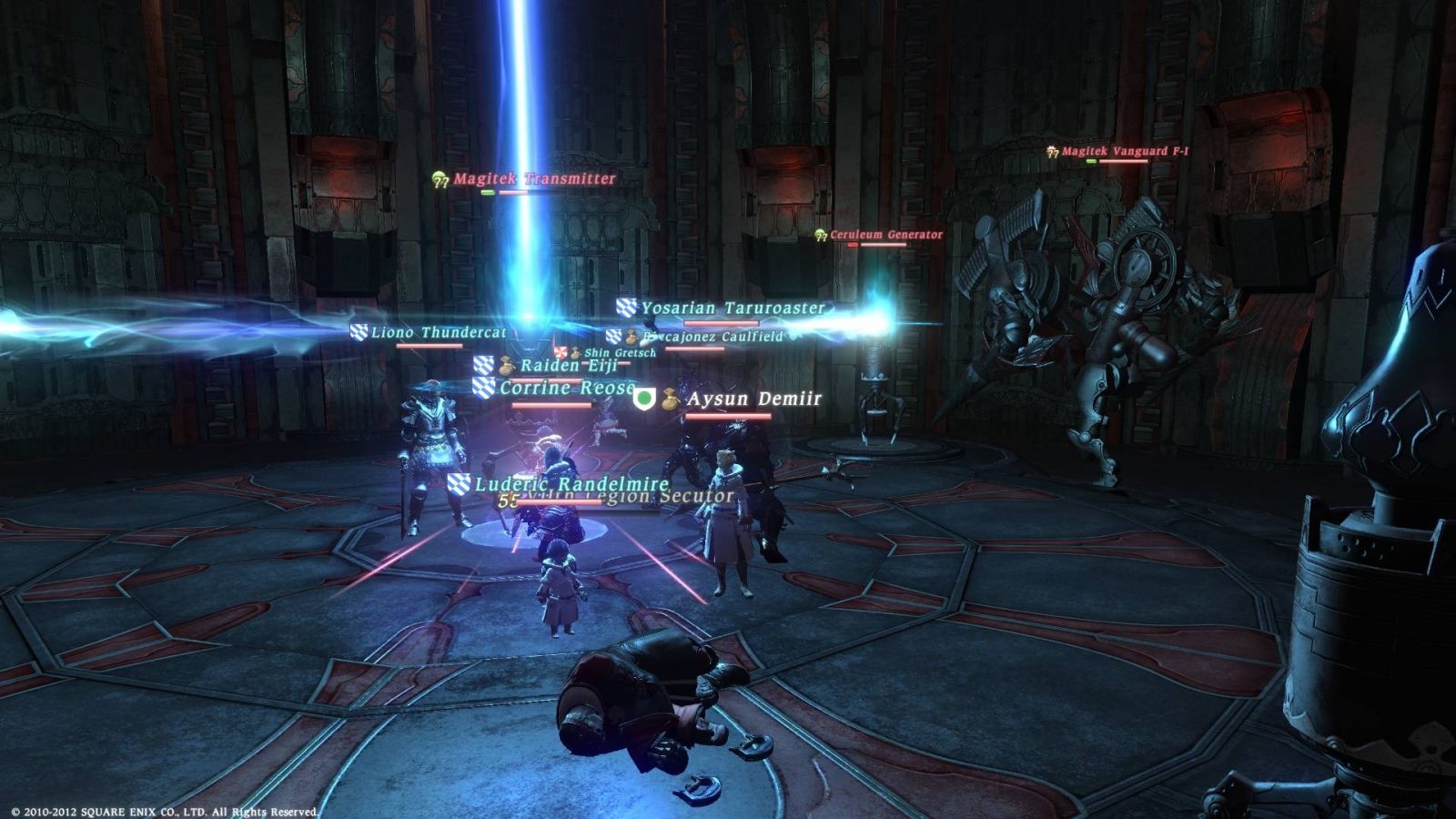 Its no secret that Yoshi P. told his dev team to play lots of WoW in order to learn how MMorpgs work these days. (though the trend goes into a different directions because MMorpgs like Elder Scrolls Online are doing it different these days)
and as you can see, you cant really deny the influence anymore.
I dont blame Yoshi P. for this, he had to turn Final Fantasy XIV into a commercial success. Even the old version of Final Fantasy XIV he improved quiet much by implementing classic jobs to it and missions like the one of nael van darnus: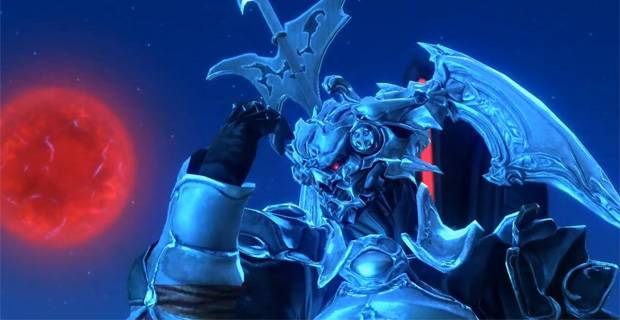 But as he promised he would patch the combat system into the direction of the reboot.. it wasnt really the case as they completely removed it by adding a standardized Combat system.
And the game as a whole seems to follow WoW's philosophy and today partly too much if you ask me (*looks at the screenshot above*). For me its like they sold partly the identity of an own final fantasy game for being more WoW'ish.