Complexity/Sensory Overload
I doubt I am the only one who has this concern but currently I think SE are almost at a crossroads in terms of the amount of complication for classes, fight mechanics combined with the GUI management. That as individual elements they are fine but in combination, all of them together it is becoming problematic and detrimental to enjoyment of the content.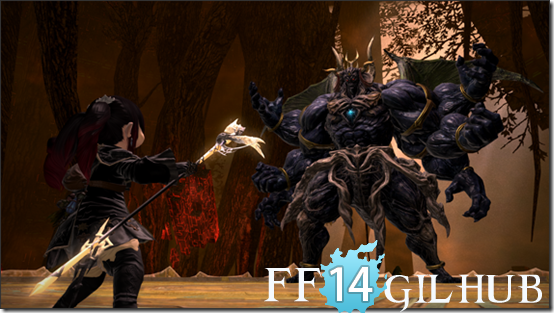 I expect some people will just say 'get good' or shit like that but don't waste your time since I won't reply to such comments. This isn't about how good I am, most of the people who will make such snide comments probably have no idea whether I am good or bad. It is about the impact going down this path has on my enjoyment of the content. I am just about okay with how it is now in terms of specific element complexity but I do feel as though SE are coming towards the line in the sand, that if continue down this path with future content then they will start suffering more and more as people get put off playing.
The current level of complexity of the classes are okay if were just that which needed to focus on (quantity of skills in many cases requiring the management of 3-4 shortcut bars full of skills and potions etc, often macro shortcut bars too, juggling so many GCD/oGCD and procs plus positionals, instant cast and cast timed skills etc). The complication of the classes combined with complexity of the fight mechanics together is also just about bare-able...but when combined with the GUI management it goes too far in my opinion. It is not a single element that is the problem but when all the elements are combined that I think becomes an issue in my opinion.
You merely have two eyes yet your keeping an eye on chat window in-case someone asks for help or is in trouble, changing of battle plans or giving others information or updates in the fight. Keeping an eye on the party/group window/box to help manage TP/MP or HP plus monitoring buffs and debuffs on the group. Keeping eye on the boss/mob window/box for it's current health and skill use, debuffs and such alongside trying to keep on on the little tiny countdown timers. Keeping an eye on your own buffs and tiny little countdown timers plus an eye on your procs as well as having to focus on your shortcut bars to make sure click the right skills when they do proc if they are not part of your keyboard mapped ones.
At the same time having to keep an actual eye on the content itself like position of the other players, the boss or mob, it's AoE's and yourself. Your eyes constantly darting around the screen to all these things which leaves very little time to actually visually enjoy even being there because your basically spending all your time juggling your focus and your sight between the icons, timers, bars, windows and boxes mostly. From what I have seen others say it is also becoming a problem for controller users not having enough ways/buttons to manage the ever increasing number of skills, though I use KB/M so that specific issue is not the same one I have.
For me is at a tipping point between what is fun and what is a bit too much work, if becomes simply too much work then I think a lot people would rather do their actual RL work because at least they are getting paid for that. I think SE needs to stop adding 'additional' new and different purpose skills from this point on to pre-existing classes, instead if add any then those should be direct 'replacement' skills for older lower level ones so that we won't have to keep adding even more skill shortcut bars...the new skills being more powerful versions of pre-existing ones which replace the old ones on the already existing shortcut bars.
If SE adds any new classes they should be no more complex and convoluted than the current classes are. SE in my opinion should now stop trying to make the classes even more complex and refocus their own attention on simply just making the fight mechanics more complex instead. Maybe try to find a way to improve the UI too so that players get to spend more time focused on the content and less time focused on having to micro manage the little tiny timers and icon locations, icon procs, the multiple boxes, bars and windows if possible.
It's like renting a film which is subtitled, having to spend 25-50% of the time staring at the text at the bottom of the screen plus having to solve a crossword puzzle in a newspaper on your lap while trying to memorize a series of continually changing song lyrics or multiple song lyrics if play multiple classes all at the same time. You end up missing the content being shown above in the actual film itself. All I am saying is I think we are reaching a tipping point of information overload when combined class complexity, fight complexity and GUI management personally. That they can't keep going down that path forever, it becomes unsustainable and detrimental or counter productive in the long run.