As a whole FF 14 is more understanding and a higher quality of person
*Galdous takes a deep breath* Ok. Got that out of the way. Please do not flame me for mentioning WoW so here it goes. I here quite a few people who talk about how the community is starting to turn toxic on ff 14 and while I have yet to truly experience any of the situations where people have total melt downs in this game I was taken in by wow's token system to see how the game was doing.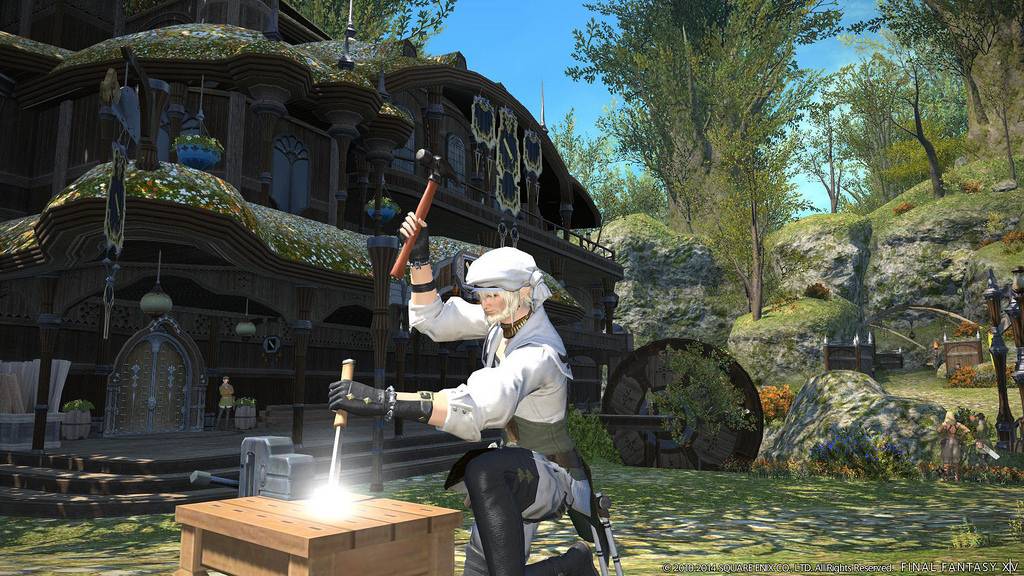 I was a slightly undergeared warrior from being gone 4+ months and started to just do a daily heroic dungeon when the first line that comes into the chat box from my group mates before I even said hi was, "Oh god I have more hp then this newb tank." Well that was alright. I just said one line about 10 seconds after that statement ws said about how I am just returning to the game and sorry for being behind the gear (despite being past heroic gear level for the dungeon I was tanking) curve.
Well I was instantly kicked before we even got to the first pull. So being kicked from my first dungeon back within 30 seconds of being in a dungeon is new so I requeue. I get into another dungeon within 20 seconds as a tank queue and said hi to the group. Healer responded back and so I start to move to the first pull. I pull the 3 ogre mobs at the bridge and drop my aoe's to get enmity and I get yelled at by the dps to keep pulling mobs. I said I have not been playing long and would like to get use to the game again but instead of listening they all run ahead of me and start pulling mobs and bring them back to me. I fail to connect to every mob and start getting a shout down. The healer keeps the group alive and is at 30% mana after its all said and done.
The hunter and mage all run ahead and start pulling 6-7 more mobs and the healer hangs back with me rolling his eyes in an emote. The hunter dies and mage invisible casts to escape the death. They respawn and I receive a cussing of a life time. The one dps just ups and leaves and the rest of the group follows minus the healer. The group fills back up in a few seconds and the first word from a replacement dps (rogue) is oh gg I have more hp then you. So it started again about how I should gear up and buy some gear before I step into a dungeon (WHICH I remind myself is about 30 Ilevel below what my gear level was for this dungeon) so I asked to just bare with me because I returned to the game. He started to say something again after one cuss word and I turned off chat and started pulling the dungeon normal.
They of course decided to be off tanks and pull more to help push me along. I turned off my defensive stance and acted as a dps without even listening to a comment. First two bosses die and I get kicked since I was ignoring everyone and acting as a dps. I logged out of wow and have not been back into that game since. I pray that wow does not lose a lot of subs and that those people do not come here. As a whole FF 14 is more understanding and a higher quality of person and I love my community and hope that we never start down the path of wow. I could just have had a very bad roll of the dice on who the people who joined my group are but minus a few small grumbles on here from people who wanted a speed run a while back my raid and grouping experiences on this game have been infinitely superior. Even the so called 1 strike your out party finder groups ended up being patient and helping new people understand the raid mechanics (on balmung itleast) better then the trash experience I had in wow last night.