A worry/rant about FFXIV storylines till now
This doesn't really contain spoilers but what I might say might be a bit of a spoiler for those who don't wish to know that the current storyline ends up in yet another cliffhanger. Otherwise this topic won't be containing spoilers.
But I have to vent an annoyance and a big worry now. But let us first get something clear before people misunderstand me. I still enjoyed the patch 2.55 storyline, even though admittedly there's room for improvement. Hopefully to be improved with the next expansion or expansions(plural).
Now onto the reason that I made this topic....
I am getting very, VERY annoyed with having these storylines that don't end at all. And I'm hoping that this method of storytelling and setting things up for the next big story will end with the Heavensward expansion. To further make things more clear and elaborate to what I mean.
FFXIV 1.0(or rather 1.2): Nael van Darnus & Meteor project
- We defeat Nael and have this huge celebration (yay! good end) but oh wait, meteor is still dropping and we can't do anything about it and almost fail at properly stopping it at the cost of many peoples lives.(oh shit, not so good ending but no worries - to be continued in 2.0)
This one however I'll ignore, because they needed to do those this to create ARR
FFXIV 2.0: Gaius von Balsar and project Ultima (aka seventh umbral era)
- We defeat Gaius and have this huge celebration (yay! again good end) but oh wait, sudden dragon roar. And what's this? Ascians aren't death and they're multiplying! Cliffhanger into next storyline.
FFXIV 2.x: Rebuilding the scions, doma, ascians, dravanian and ishgard,...(aka seventh astral era)
- Here we are again, kicking everyone sorry arses, helping people, playing errand boys. All for the sake of peace and reuniting all the nations including Ishgard. Kill off an immortal Ascian, big battle on the bridge and first steps to entering Ishgard. (Yay! again good ending!...fooled you!) But wait, here comes yet another bad ending cliffhanger story that leads to the next storyline. Oh joy!
As it is very noticeable by now. This method is created for the sake of opening the next storyline. Which I frankly hate, I have yet to feel the satisfaction of a full closure from any of the storylines. Besides Crystal Tower and Binding coil of bahamut which are more side storylines. And as much as I hate using a past example. I'm hoping that things will eventually be more like FFXI. Where each story had a closure. And felt like a seperate story. Mind you, Vanilla ffxi, rotz and CoP were somewhat connected. But not in a fashion where we were always left hanging like now. They were more side branches, like we have now with CT and BCoB.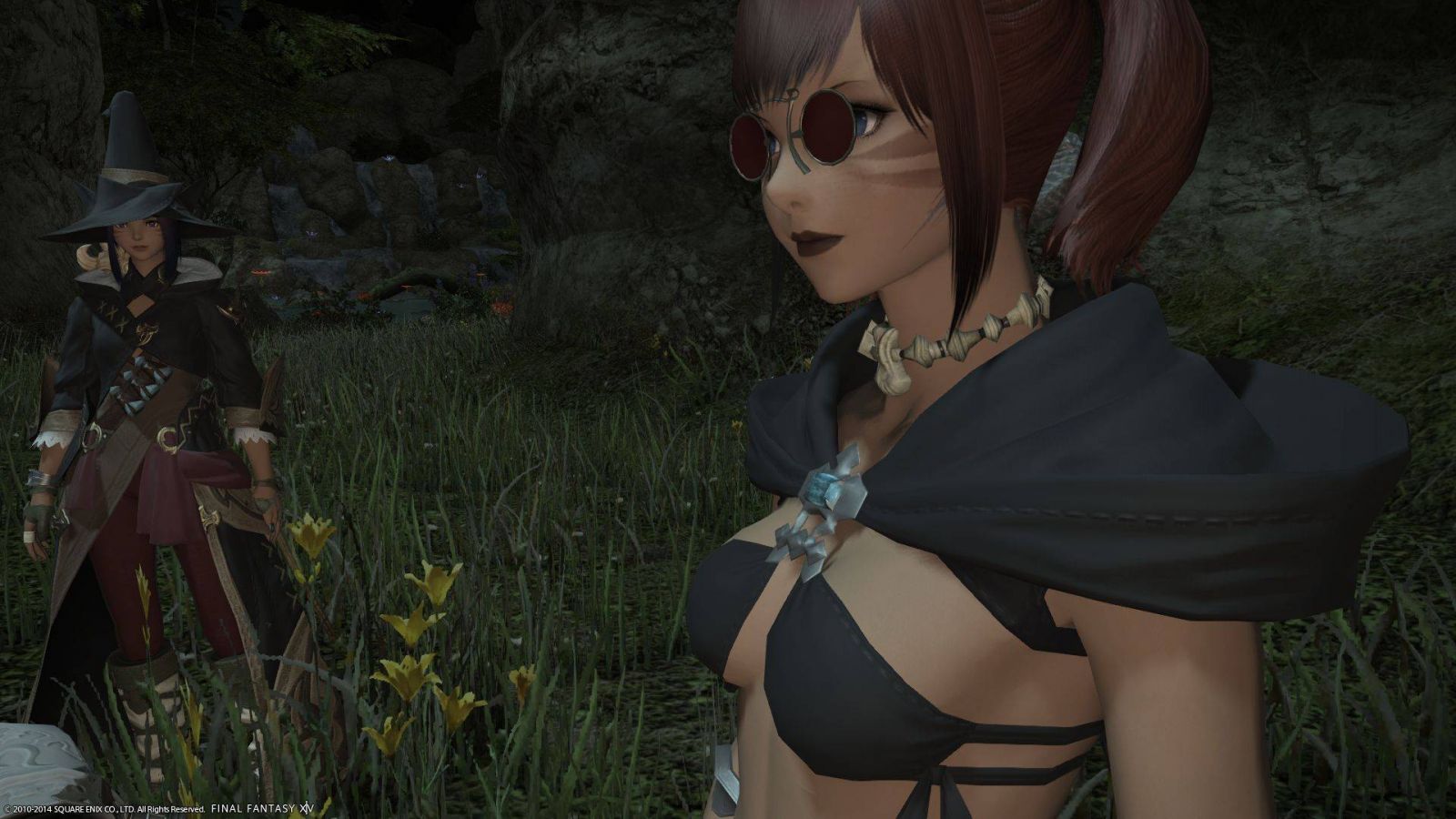 I just hope this is not a marketing ploy that will be applied forever, for the sake of forcing us to keep buying the next expansion after expansion. If we want to know what is going on or in the hopes of finally getting that "ending" feeling.